We are used to thinking that good skincare means having completely clean skin. However, lathering your body from head to toe with soap can do more harm than good to your health and appearance. Although soap smells good, it is far from beneficial to the skin.
We have decided to find out if water alone is enough to remove dirt and what happens when you decide to stop using soap.
Your Skin Will Feel Healthier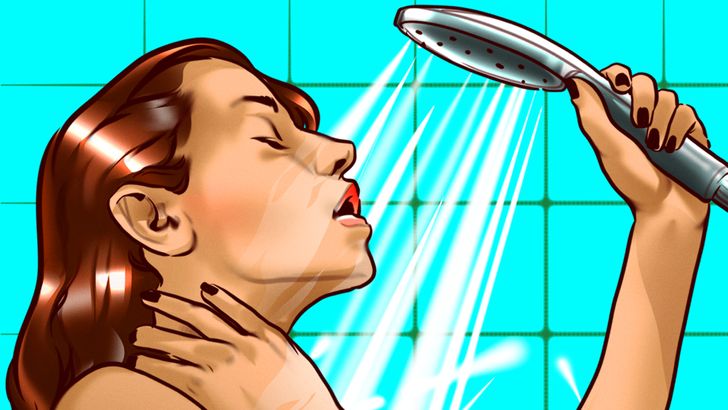 Bathing with only water will balance the protective layer of your skin. Although soap effectively removes dirt from the body, it also cleanses the natural oils secreted by the skin.
Regular use of soap can also alter the pH balance of the skin, leaving it dry and irritated.
You Won't Experience Body Odor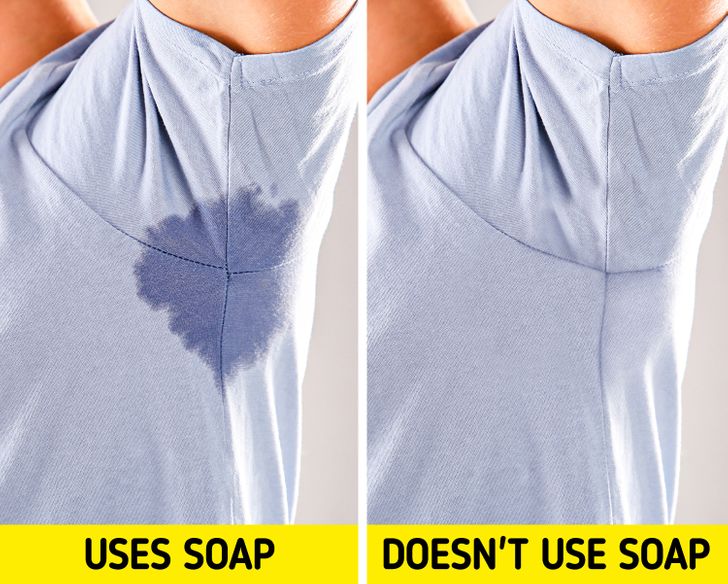 While bathing with soap does make you smell fresh in the short term, it essentially makes your skin more vulnerable to bacteria.
The harsh ingredients in the soap disrupt the balance between the oil on our skin and the bacteria that live on our skin, causing the skin to produce even more oil and bacteria.
Antibacterial soaps are especially harmful, as they kill both beneficial and harmful microbes.
Your Skin May Stay Wrinkle-free For Longer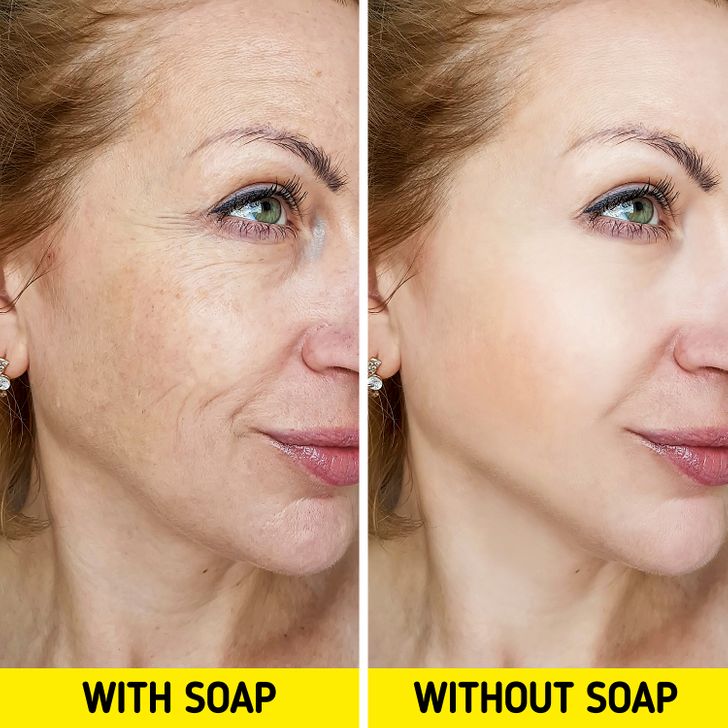 Although many of the ingredients found in soap are intended to leave your skin clean and fresh, they can do more harm than good.
In fact, they can damage the acid mantle of the skin, which in turn can make many skin conditions worse, such as acne and dermatitis.
The soap bath dries the skin, which can lead to wrinkles.
It Might Reduce Your Chances Of Developing Vitamin D Deficiency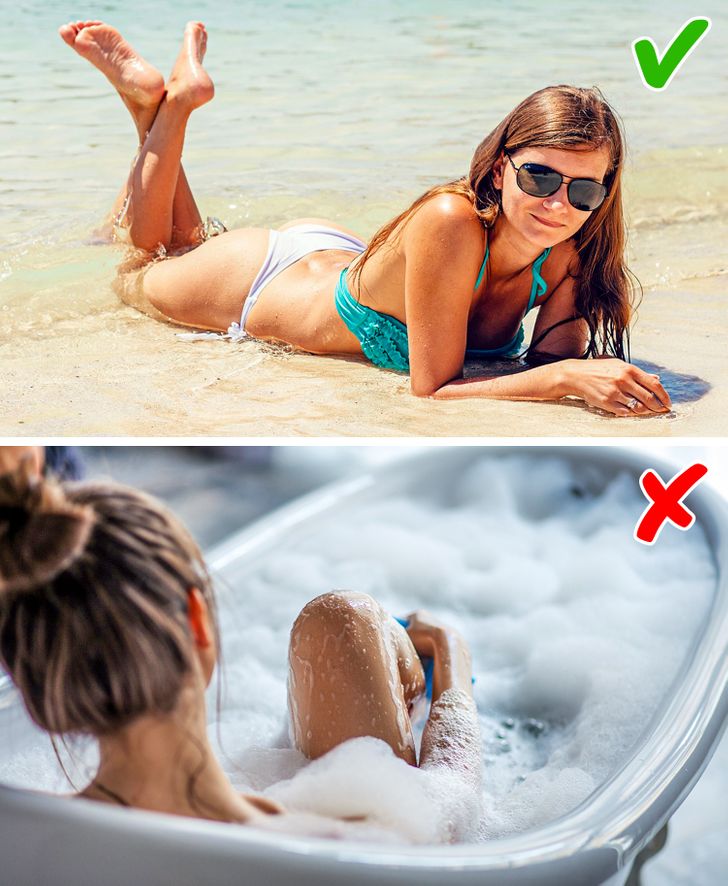 In addition to contributing to premature skin aging, soaps can also interfere with the absorption of vitamin D.
Our skin converts energy from the sun into vitamin D, and some health experts recommend bathing less frequently as this can alter the balance of the skin and remove some vitamin D.
However, many in the medical community believe that vitamin D remains in the skin even after bathing.
What You Can Use Instead Of Soap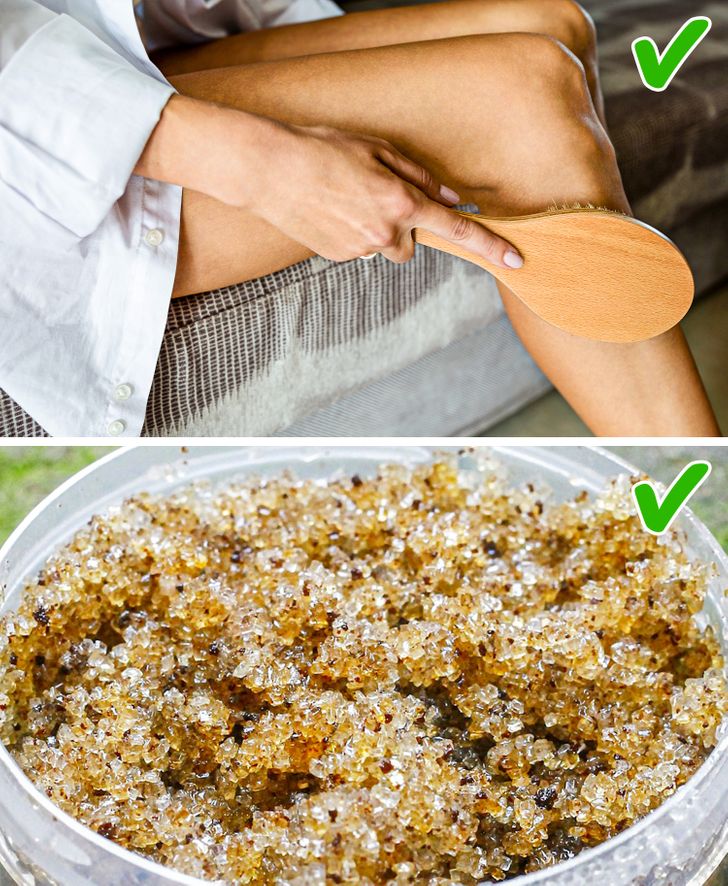 Cleaning oils. Oil-based cleaners are a healthier alternative to soaps. They remove dirt and dead skin cells without breaking the oil barrier.
Dry brushing. Using a dry brush exfoliates the skin and speeds up the renewal process, leaving it young and fresh.
Totally natural scrub. You can make your own mix with ingredients straight from your pantry. For example, a combination of oatmeal, honey, and sugar exfoliates and cleanses the skin without damaging it.
Do you bathe with or without soap? Have you ever thought about getting rid of soap?