We have all experienced a culture shock once in our lives. When we travel to Egypt, for example, we may be confused to discover that a bride is pinched by her friends before a wedding to bring good luck. However, each tradition can teach us something valuable about the country and its culture.
CrfatSides will present 12 amazing traditions that still exist today and will continue to intrigue us.
Different Traditions Around The World
1. No Toilet Paper, India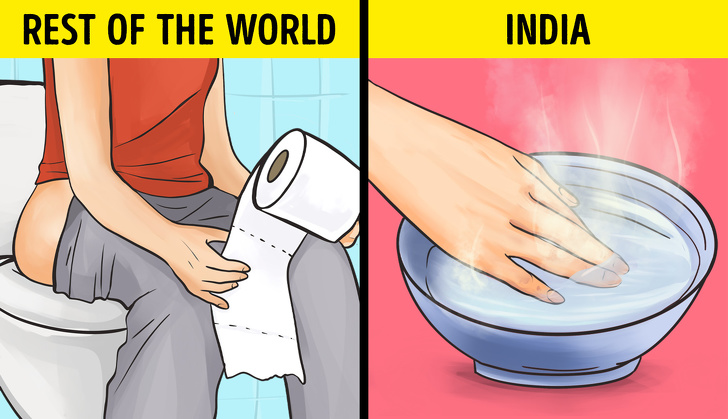 Many travelers will be surprised to discover that toilet paper in India is not common in bathrooms. In fact, water from a small bucket next to the toilet is used to wash up afterward. Using toilet paper is often a bad idea, as it can clog pipes and create additional waste.
2. No Using The Bathroom After Marriage, Indonesia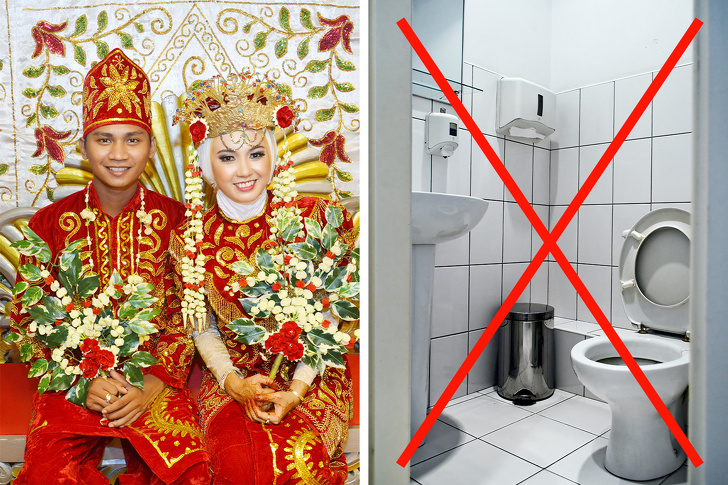 In the community of Tidong, Indonesia, a couple cannot go to the bathroom for three days after the wedding. If they do, it is considered unfortunate for their marriage.
The bride and groom are supervised by their relatives, who guarantee that they do not break this tradition while given small amounts of food and water.
3. Greet Others By Spitting, Maasai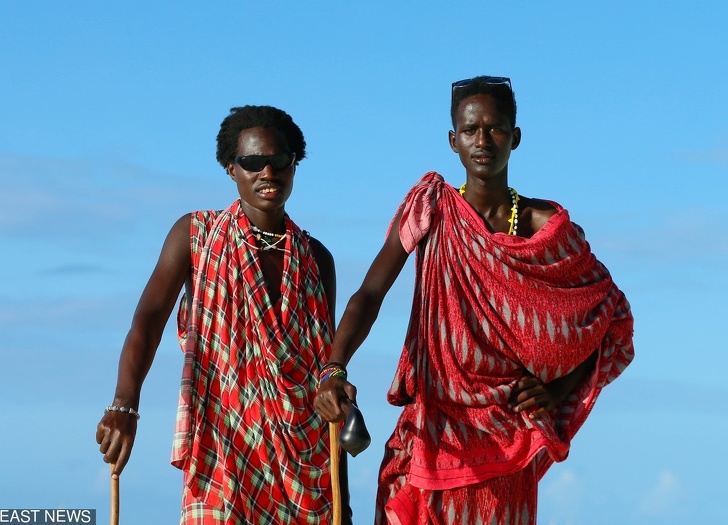 Although spitting is considered rude in many cultures, the Maasai tribe of Kenya is the usual way of greeting and showing respect. Members of the tribe will spit into their hands before shaking them, and they will also do it with newborn babies or even a girlfriend to bless them and bring them good luck.
4. Don't Give A Yellow Rose, Mexico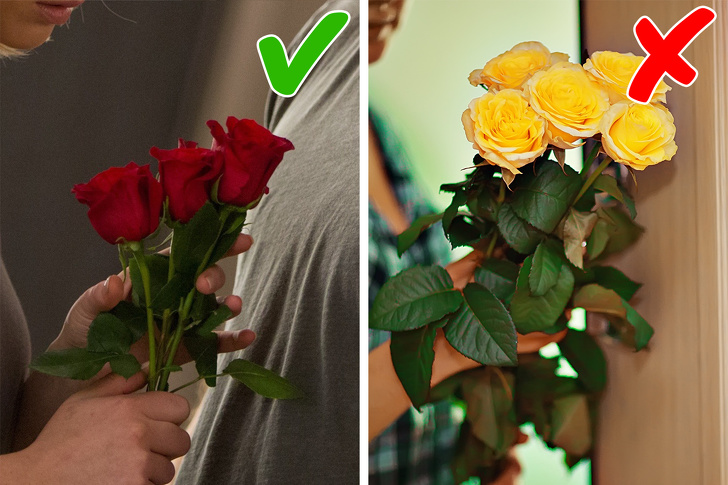 Roses are a great gift to show emotions anywhere in the world. However, when choosing a color, some countries associate special meanings with certain roses. I
n Mexico, it is better to keep a traditional red rose than a yellow rose, which means death in Mexican culture.
5. Smashing Plates Before A Wedding, Germany
Schön auf'm Dorf! 😉 #polterabend pic.twitter.com/BmSPO5js3L

— Christian Conrad (@RA_Conrad) May 9, 2018
A few weeks before the wedding in Germany, there is a tradition known as Polterabend. The couple's guests bring crushed pottery to the couple's home.
Then the bride and groom must clean up the mess, an act that is believed to bring good luck and encourage teamwork for the upcoming wedding.
6. Throwing Cinnamon On Single People, Denmark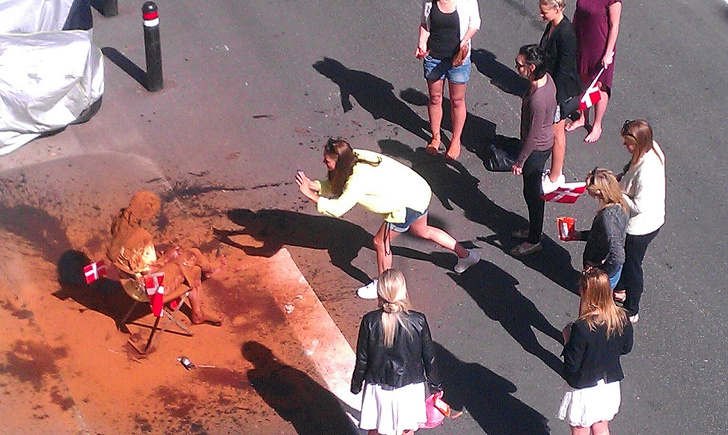 An ancient Danish tradition from the 16th century still persists today. If a person remains single on their birthday, their friends will shower them with cinnamon.
Tradition is a reference to Danish spice traders, who often did not have time to get married due to their travels across the continent.
7. Arrive Late, Venezuela
Whether you attend an event, meeting, or party in Venezuela, it is common for people to arrive later than originally planned.
Venezuelans enjoy a relaxed pace when it comes to business, and for big social events that are late, it just means making a grand entrance.
8. Don't Clink Glasses Before Drinking, Hungary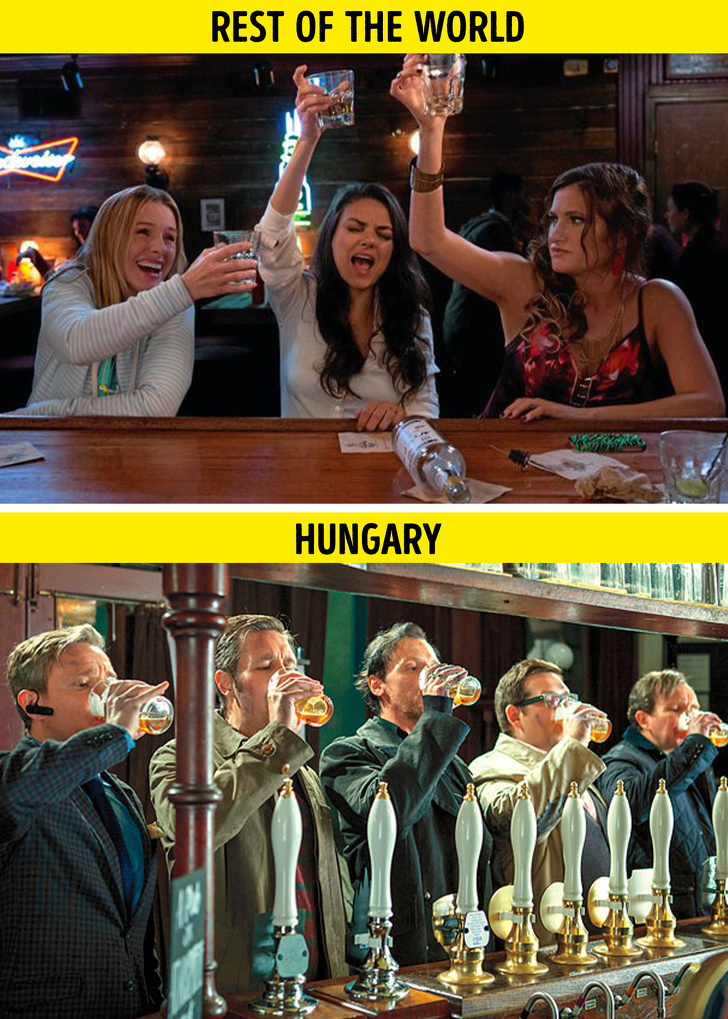 When you visit Hungary, you will be surprised to find that people don't clink glasses at the bar. This historical tradition dates back to 1848 when Austria defeated the Hungarian revolution and celebrated with the noise of the glasses. As a result, the Hungarians decided not to touch the cups for 150 years.
9. Business Meetings In A Sauna, Finland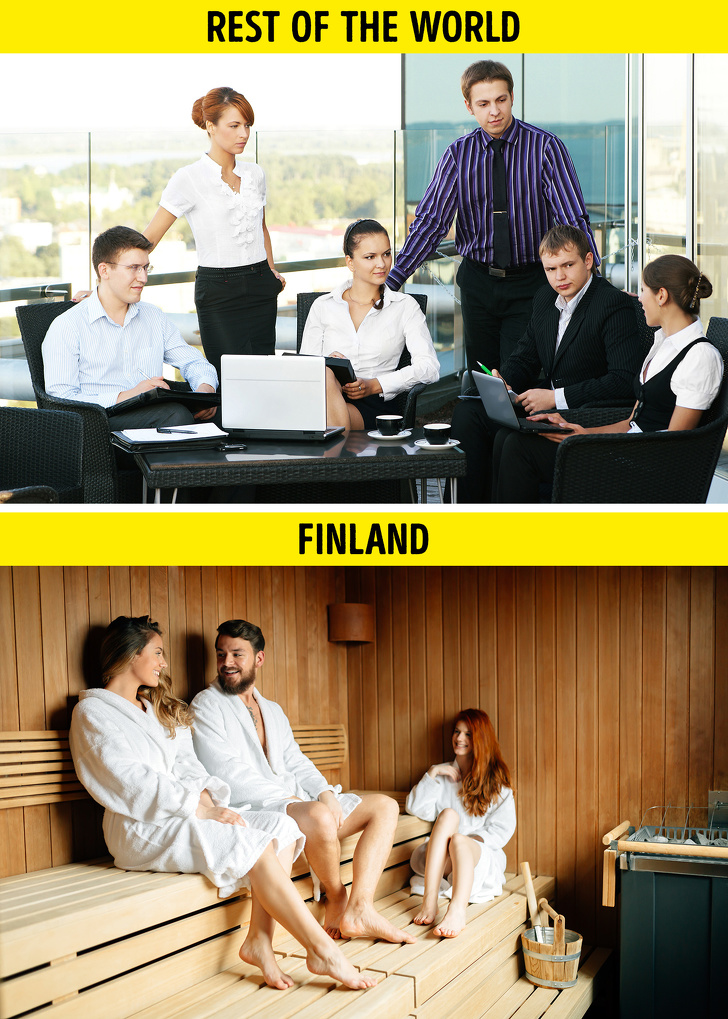 The sauna is a big part of Finnish culture, and it serves not only as a historical place to give birth but also as a place to discuss business or even politics.
In fact, it is a common tradition in the business world for colleagues or business partners to go out to the sauna together and speak in a more relaxed atmosphere.
10. Crying Before Your Wedding, China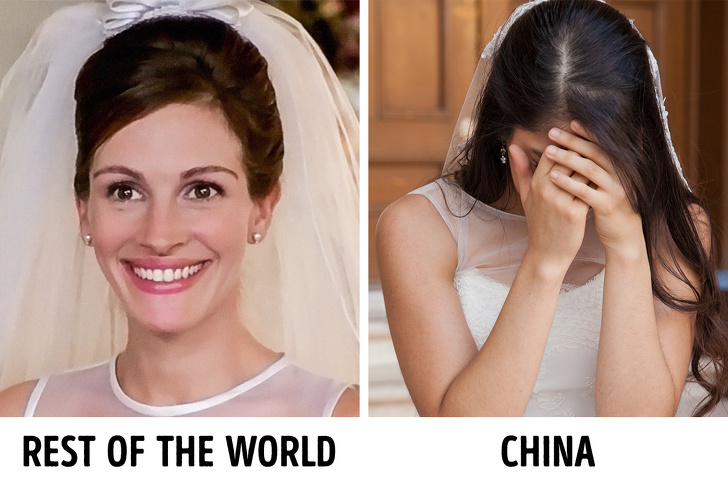 While in many cultures the wedding is a ceremony full of laughter, in China a traditional wedding is preceded by the bride who cries a month before getting married. After a few days, her mother and other family members gather to show joy for their future marriage.
11. Wearing Funny Hats When You Are Single, France
#SainteCatherine2017 : La tradition des Catherinettes n'a pas disparu https://t.co/rdB1HkC2KZ pic.twitter.com/Bn79FwDTUG

— LInternaute.com (@LInternauteInfo) October 10, 2017
In France, November 25 celebrates Sainte Catherine, the young patron saint of single women. On this day, women who have reached 25 years of age wear green and yellow hats, which means wisdom and faith. While some "Catherinettes" celebrate the day in hopes of getting married soon, others proudly embrace their single life.
12. Don't Use Your Left Hand, Middle East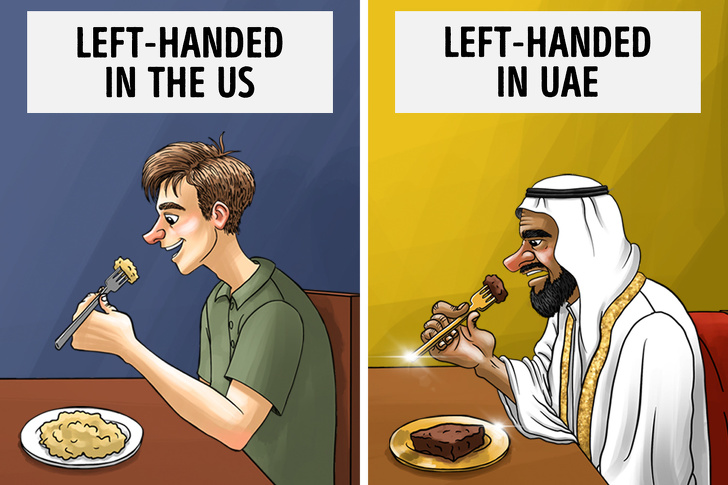 In many Middle Eastern countries, greeting someone or eating with the left hand can be considered rude and unhealthy.
Since the left hand is used for cleaning after going to the bathroom, it is seen that the dirty hand is never used at the table or to greet friends.
Which of these traditions surprised you the most? What unique traditions exist in your country? Share your stories in the comments!