The Internet is full of strangers, and sometimes dangerous, beauty tips and tricks. Some of them can cause a serious skin rash, while others can cause vision problems.
We compile popular beauty tips on the Internet that can have serious negative health consequences. Here are the top 12 worst beauty tips ever you found on the internet.
Viral Internet Beauty Tips
12. Careprost For Eyelash Growth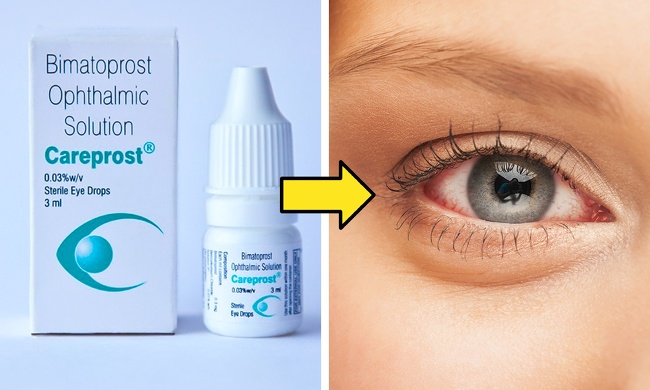 Patients who treated glaucoma with Careprost discovered that, after use, the eyelashes began to grow much faster and seemed stronger. However, some people's eyelashes have not changed. And some people even started losing eyelashes. So be careful when using Careprost.
11. Using Essential Oils For Masks And Wrapping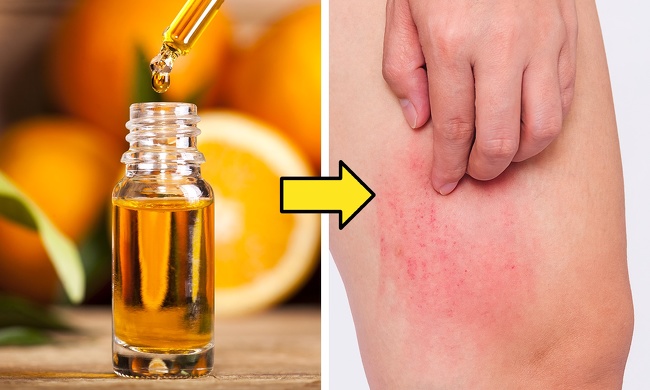 There really is nothing wrong with using essential oils. For example, citrus essential oils can help you get rid of cellulite. But don't use much if you wrap it at home. Too much essential oil can cause blisters and complete bites. It is better to add a few drops at a time to ensure safety.
10. Using A Toothbrush To Peel Your Lips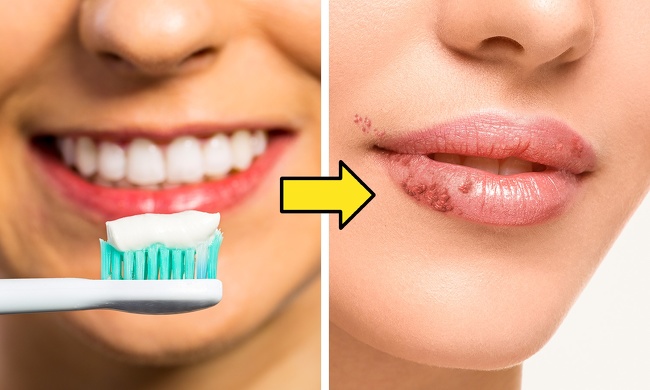 A popular Internet tip is to massage your lips with a toothbrush after brushing your teeth. This method of peeling can traumatize the smooth skin of the lips. And any bacteria that live in the toothbrush will be happy to get into the cracks of your lips.
9. Mustard Mask For Hair Growth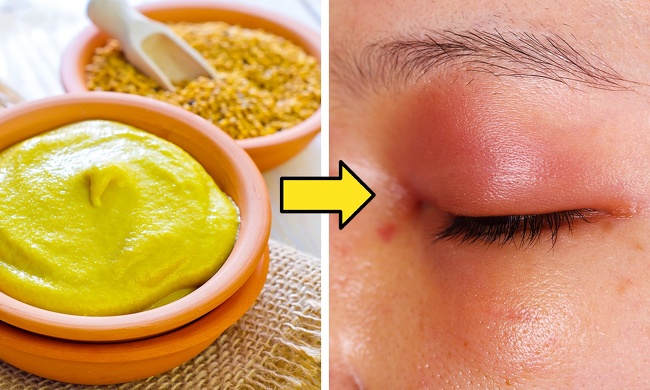 Oil, eggs, sugar, and mustard seem to be an excellent mixture for hair growth. However, it can cause many problems, such as burns, redness, peeling of the skin, etc. Remember: mustard can cause a severe allergic reaction, which can cause swelling of the eyes, cough and even suffocation and hives. Before using this mask, test it on your elbow and see what your reaction is.
8. Solvent As A Way To Dilute Dry Varnish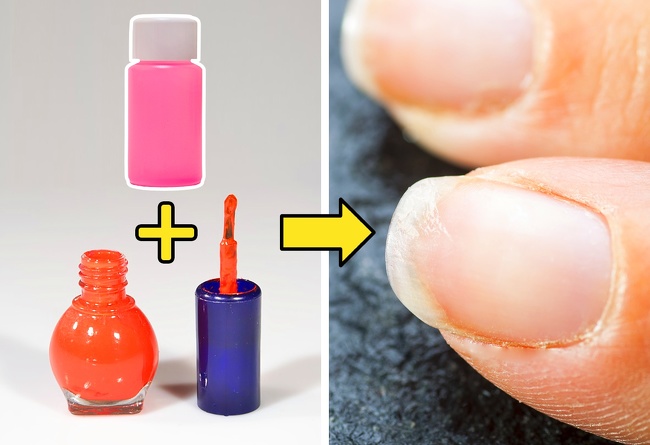 Nail polish remover is not the best way to fix a dry bottle of enamel. You can ruin the nail polish and nails. Your nails may turn yellow and cracked. Therefore, use a special diluent when trying to loosen nail polish.
7. Warm Oil With Lemon Juice For Nail Growth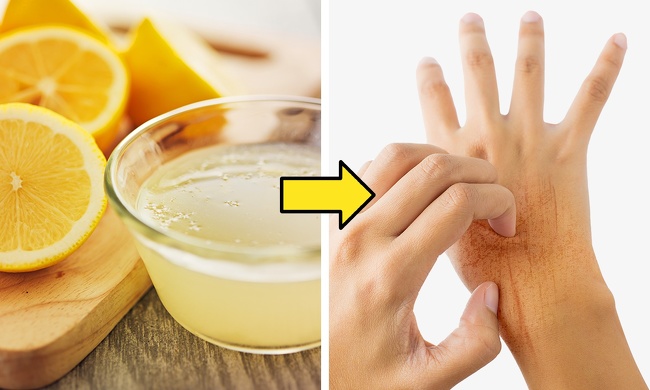 For this mixture, heat some oil, add lemon juice and dip your hands in it. This procedure should stimulate the growth of your nails. However, the lemon will only dry the cuticle, skin, and nails, making them more vulnerable to damage. And don't forget that lemon juice is a strong allergen.
6. Vacuum Acne Removal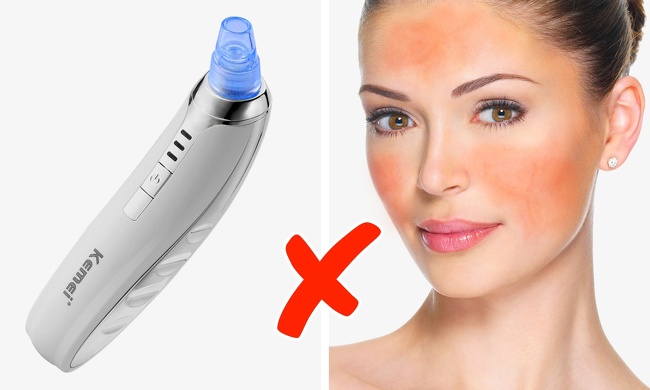 Internet is full of commercials on the porous vacuum. "This little device will lighten your skin perfectly," they say. "Now you don't have to spend money visiting doctors!" However, this is not a solution as simple as it seems. The device may leave marks on the skin and cause telangiectasia if the skin is susceptible to couperose.
5. Cosmetic Oil Instead Of Face Cream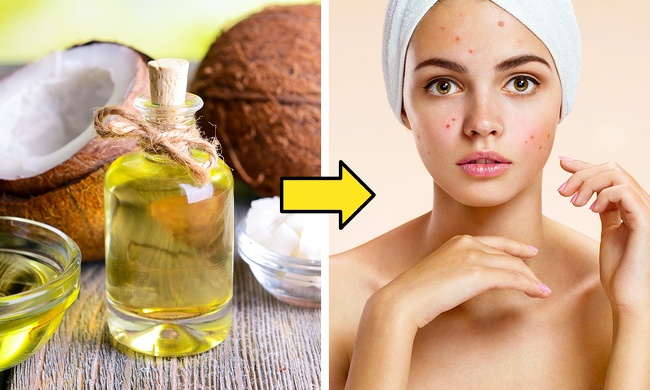 Using base oils instead of face cream is another popular trick when it comes to skincare. Oils can cause comedones, dryness and allergic reactions. If you cannot stop using oils instead of cream, do not use it more than twice a week.
4. Using Sodas For Facial Peeling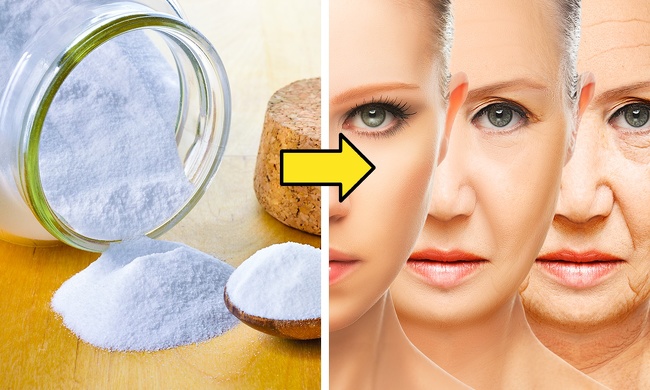 Soda is one of the most popular things that people use as a scrub. It seems you can clean your face well without damaging it. So why is soda a bad idea? Everything is due to the balance of your body's pH. The pH balance of the skin is 4.5 and that of soda is 9. That's why sodas dry the skin, cause wrinkles and premature aging.
3. Use Mayonnaise Instead Of Hair Conditioner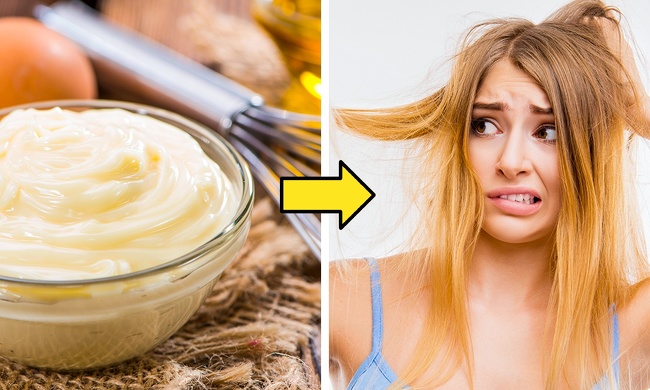 Mayonnaise consists of eggs and oil. How can such a safe combination cause any harm? Because the sauce is very fat, your hair can get heavy and sticky. As a result, you will have sticky hair that looks like icicles.
2. Skin Cleaning With Boric Acid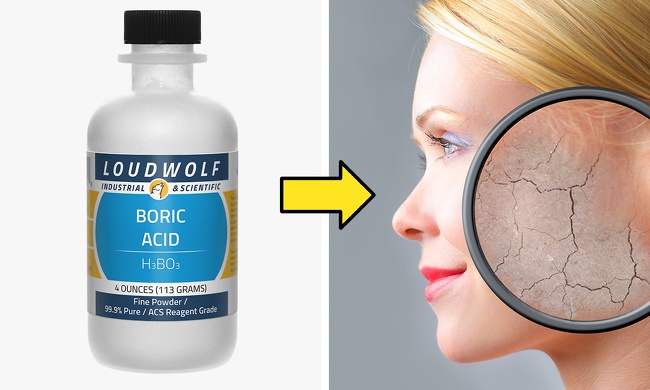 Boric acid is used to clean tonics, washing gels and peeling agents. Therefore, it seems that if you only use boric acid alone, the cleaning process should be faster and the effect should last longer. However, this is not true. Pure acid does not clean anything, it only burns and irritates the skin.
1. Lighten Hair With Laundry Detergent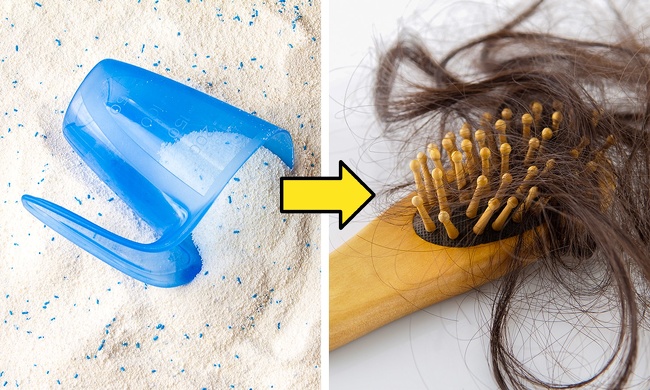 If someone has had a bad experience with their hair and did not like the color, this method suggests that they wash their hair with detergent. Yes, some people really use this method! However, detergents contain harmful phosphates. They cause dryness, irritation, rash and hair loss.
What strange and dangerous beauty tricks do you know? Share them with us! Perhaps your experience saves someone from a bad beauty experiment in the future.