Everyone knows that the human body needs vitamins to stay healthy. Some people compensate for a shortage of them by consuming dietary supplements, while others eat lots of vegetables. At the same time, most people without medical knowledge hardly know what different food products contain.
We also want to be healthy, so we decided to explore that in more detail.
What are vitamins?
Vitamin is the essential organic compound necessary for the human body to function properly.
Many vitamins cannot be produced by the body itself. The body needs to obtain them from other places, generally through food.
There are the two types of vitamins
Fat-soluble (Vitamins A, D, E, and K)
water-soluble vitamins (Vitamins B and C)
Fat-soluble vitamins are stored in the fatty tissues of the body and in the liver. Fat-soluble vitamins are easier to store than water-soluble vitamins and can remain in the body as reserves for days, some of them for months.
What Are Different Types Of Vitamins?
Vitamin A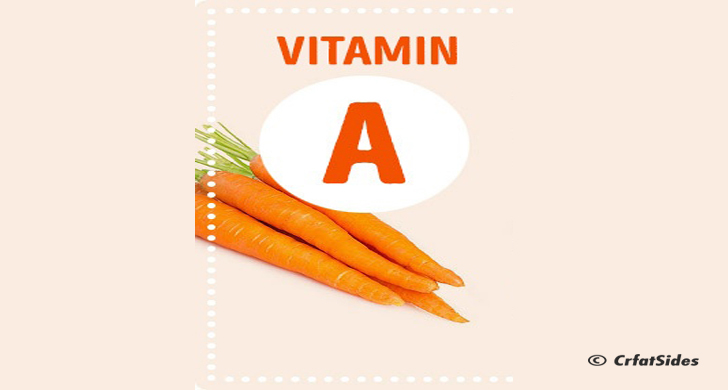 IS RESPONSIBLE FOR: young-looking skin, beautiful hair, healthy nails, sharp vision, and strong bones
CAN BE FOUND IN: carrots, citrus fruit, hard cheese, cottage cheese, milk, eggs, fish, parsley, spinach, and liver
IS DESTROYED BY: high temperatures and long-term preservation
RECOMMENDED AMOUNT PER DAY: 0.4-1 mg =100 g of beef liver pate
Vitamin B1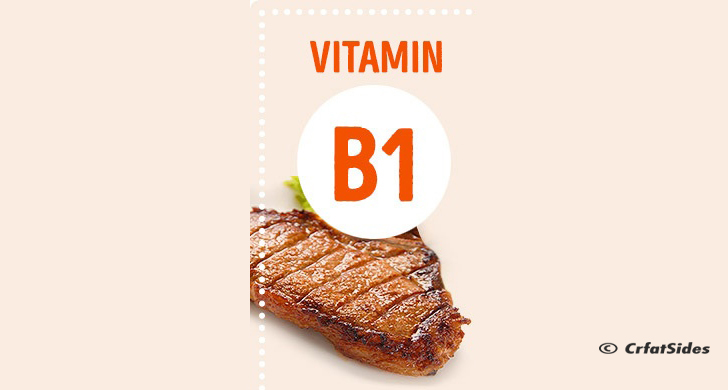 IS RESPONSIBLE FOR: an efficient brain, good digestion, healthy muscles, a healthy heart, and quality sleep
CAN BE FOUND IN: brewing yeast, pork, nuts, oats, buckwheat, wheatgrass, and legumes
IS DESTROYED BY: long-term preparation, adding salt while cooking, and drinking coffee during a meal
RECOMMENDED AMOUNT PER DAY: 1.3-2.6 mg =1 pork steak
Vitamin B2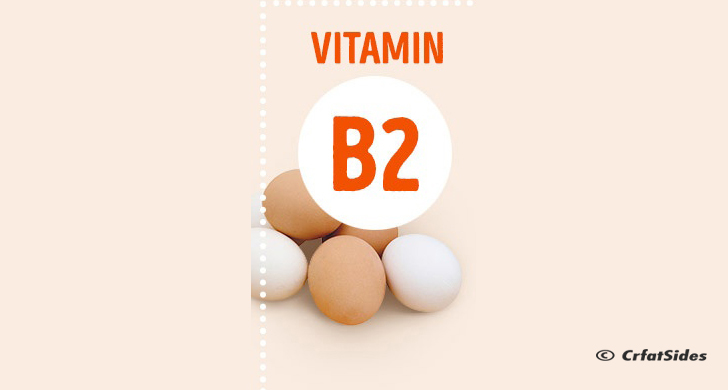 IS RESPONSIBLE FOR: regenerated cells, sharp vision, and healthy muscles
CAN BE FOUND IN: milk, almonds, eggs, mushrooms, buckwheat, cottage cheese, yeast, and meat
IS DESTROYED BY: the long-term impact of light
RECOMMENDED AMOUNT PER DAY: 1.3-3 mg – 2 chicken eggs
Vitamin B5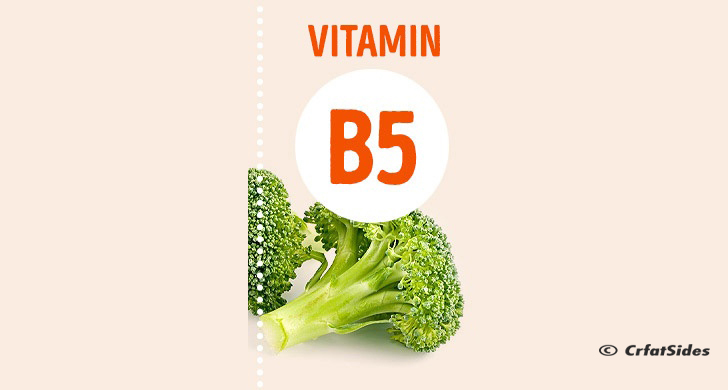 IS RESPONSIBLE FOR: a good memory, a cheerful mood, quick recovery after illnesses, healthy blood vessels, and a healthy heart
CAN BE FOUND IN: a variety of meats, chicken, egg yolk, dairy products, caviar, legumes, nuts, yeast, oatmeal, buckwheat, rice, and broccoli
IS DESTROYED BY: repeated freezing RECOMMENDED AMOUNT PER DAY: 5 mg = 100 g of pork liver
RECOMMENDED AMOUNT PER DAY: 5 mg=100g of pork liver
Vitamin B6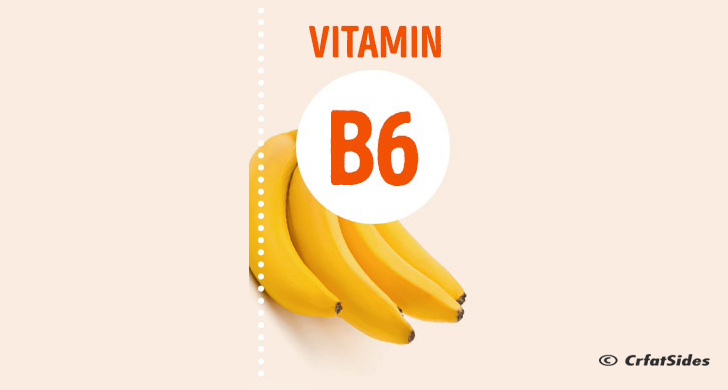 IS RESPONSIBLE FOR: a rejuvenated body, a strong nervous system, and healthy blood vessels
CAN BE FOUND IN: cereals, sprouted wheat grains, green salad, cabbage, bananas, walnuts, wheat bran, salmon, and meat
IS DESTROYED BY: the long-term impact of light
RECOMMENDED AMOUNT PER DAY: 1.6-2 mg = 300 g of beef
Vitamin B12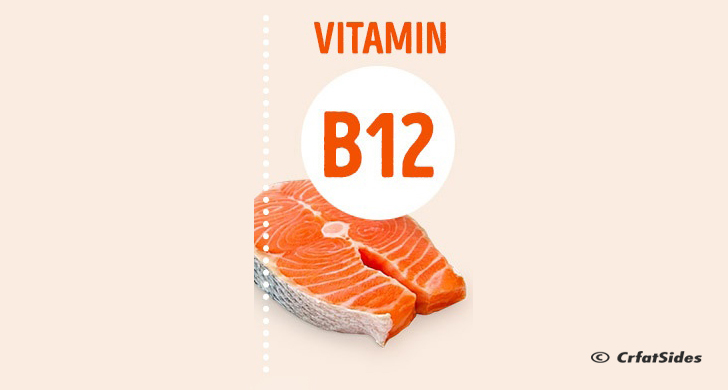 IS RESPONSIBLE FOR: normal weight, good immunity, sound memory, and a healthy gastrointestinal tract
CAN BE FOUND IN: soybeans, hops, spinach, kelps, oysters, fish, milk, cheese, egg yolk, and variety meats
IS DESTROYED BY: the long-term impact of light and high temperatures
RECOMMENDED AMOUNT PER DAY: 2-5 mg = 100 g of salmon
Vitamin C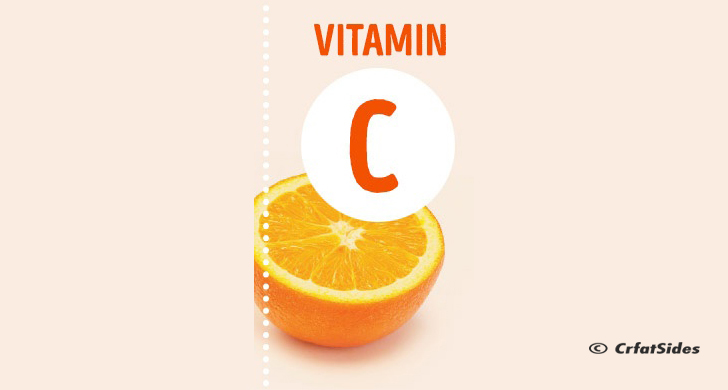 IS RESPONSIBLE FOR: smooth skin, good immunity, a cheerful mood, and healthy hair and nails
CAN BE FOUND IN: dill, citrus fruit, rose hips, sea buckthorn, red fruit, cauliflower, peas, beans, radish, kiwifruit, and asparagus
IS DESTROYED BY: cooking
RECOMMENDED AMOUNT PER DAY: 70 mg =112 of an orange
Vitamin D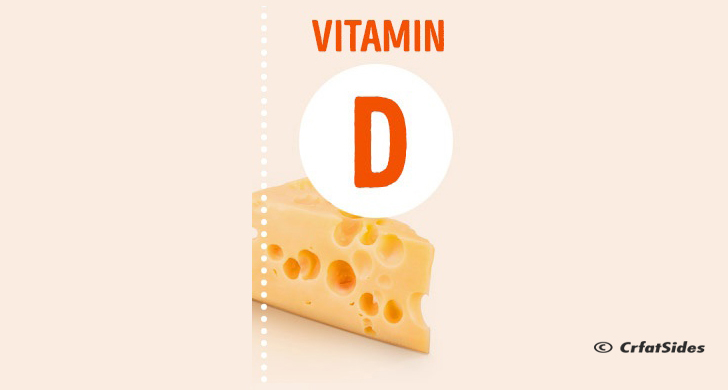 IS RESPONSIBLE FOR: healthy bones, good blood coagulation, immunity to colds, elimination of toxins, a cheerful mood, and healthy blood vessels and heart
CAN BE FOUND IN: cheese, butter, cottage cheese, egg yolk, fish, seafood, potatoes, vegetable oils, and beef
IS DESTROYED BY: cooking in an alkaline environment
RECOMMENDED AMOUNT PER DAY: 2-5 mg = 2 eggs
Vitamin E
IS RESPONSIBLE FOR: a rejuvenated body, normal operation of the reproductive system, a cheerful mood, and protection against the environment
CAN BE FOUND IN: meat, oils such as sunflower, corn, pumpkin seed, and olive oils, butter, nuts, dairy products, and liver
IS DESTROYED BY: long-term preservation
RECOMMENDED AMOUNT PER DAY: 30-50 mg =1 tablespoon of unrefined oil
Vitamin K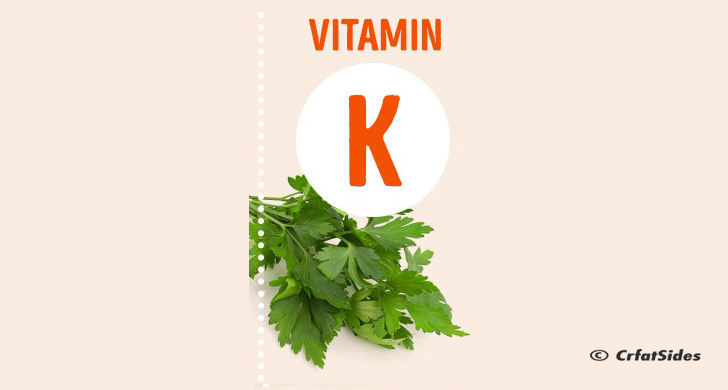 IS RESPONSIBLE FOR: the fast healing wounds, normal blood coagulation, and producing the required amount of prothrombin in the blood
CAN BE FOUND IN: spinach, nettles, rose hips, cabbage, cauliflower, red cabbage, carrots, tomatoes, strawberries, green tea, and kelps
IS DESTROYED BY: the long-term impact of light and long-term preparation
RECOMMENDED AMOUNT PER DAY: 1-2 mg – 2 tablespoons of parsley