There are many signs that can indicate that a person has self-esteem issues. Many of them have already been discussed by psychologists and are still being closely examined. However, those who are not interested in science also have their own understanding of self-esteem and the signs that a person should rethink their behavior.
We found a Reddit thread where people shared their own red flags indicating that a person has low self-confidence. That is why we have chosen the most popular ones for you.
Thinking that everything bad someone says is true, but the moment someone praises you, you just can't accept it. © PansPersonCrazy / Reddit
On a similar note: you can point out what you need to work on/your weaknesses during the review with your employer, but you can't name a single strength of yours. My boss said that I should be able to name at least one thing that I think I'm strong at, and I couldn't. Luckily my old boss (who was now his boss) was able to recite some, but I'm like all the time (no, that doesn't apply to me). © PansPersonCrazy / Reddit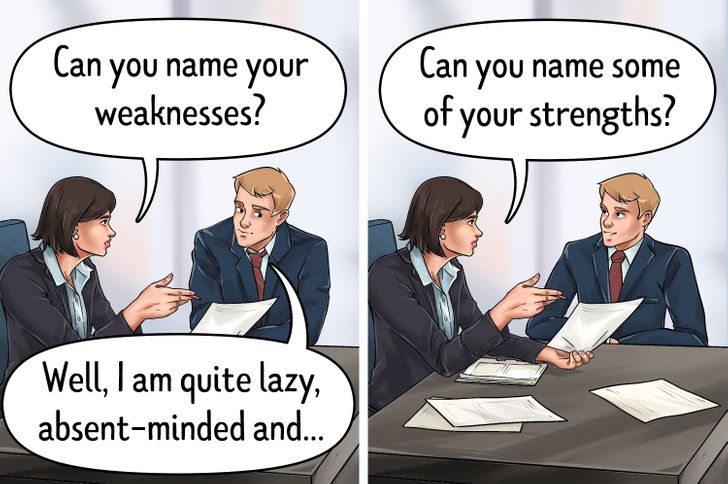 Assuming that you're always on the cusp of annoying everyone you're with or that you're never actually part of the group and only invited out of pity. © cyo85 / Reddit
Someone who apologizes frequently, even for things that are not their fault. I have apologized before to inanimate objects. © Ermaquillz / Reddit
People who brag about themselves all the time. So damn insecure and trying to tell people how to see them. © Kir-ius / Reddit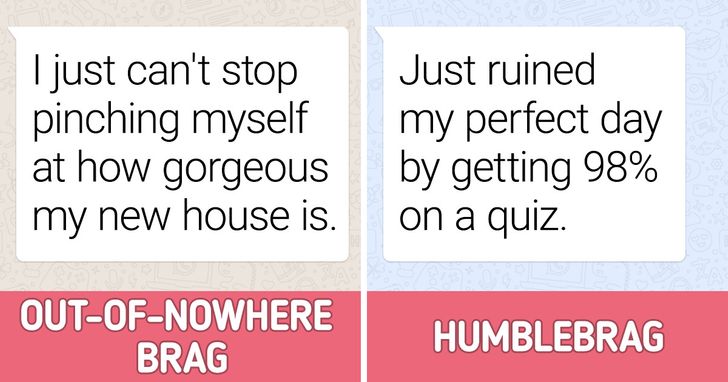 Modest humor is funny in small amounts, but if people constantly "joke" about their own shortcomings, they are probably internalizing it to a great extent. © Notmiefault / Reddit
Someone who talks themselves down a lot. It is a way to protect themselves from the insults of others. © aardbei123 / Reddit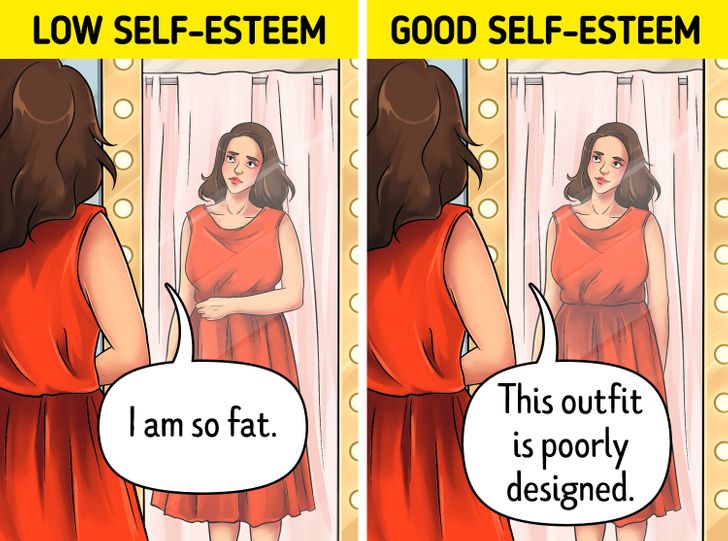 Trying to one-up in conversations. © Transitionals / Reddit
Say that you would like to have the characteristics of another person. I'm sure everyone has, but when you keep doing it, I feel like it becomes a problem. © JayIsUnemployedd / Reddit
Apologize for talking. Apologize for not talking. Apologize for apologizing. Apologize for being alive. © Ectophylla_alba / Reddit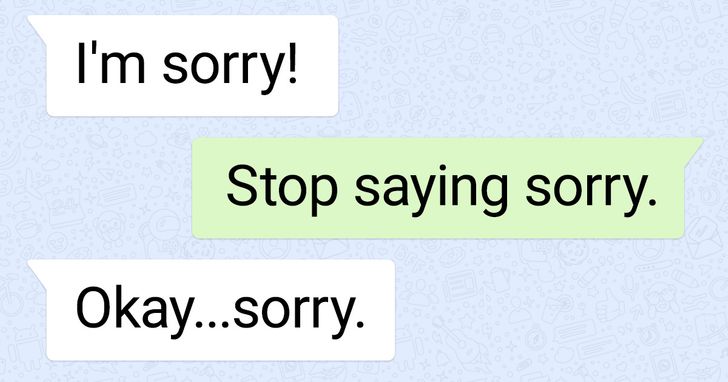 What other warning signs that a person has low self-esteem do you know?