A bath can be refreshing in the morning and relaxing at night, but while it's a great way to start the day or de-stress at night, it can be damaging to your hair if you don't do it right. Turns out there are a number of mistakes you probably didn't even know you were making that aren't doing your locks any favors.
We never thought that something as simple as taking a shower could harm or benefit our hair. That's why we decided to find out which bathroom mistakes to avoid for the sake of our hair.
You're Not Using A Shower Cap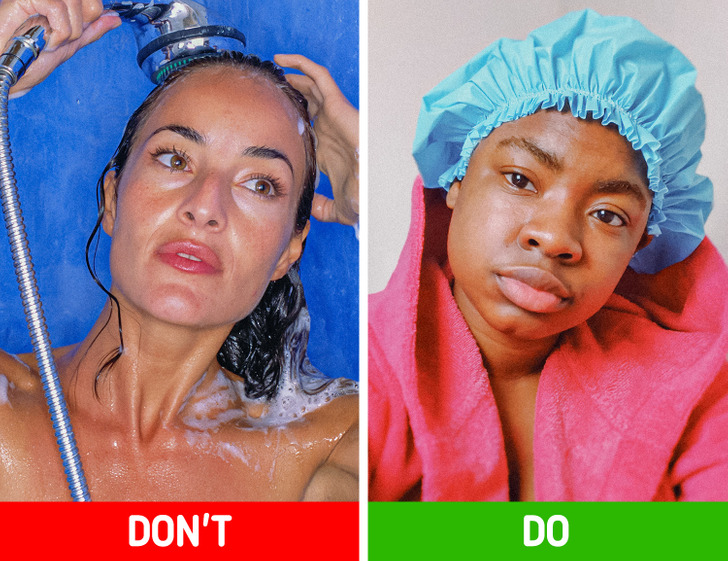 After you shower, you probably want to wash your hair too. But washing your hair every time you wash your body can irritate and dry out your scalp. Putting on a shower cap will help keep your hair dry and wash your body without getting it wet.
Your Water Is Too Hot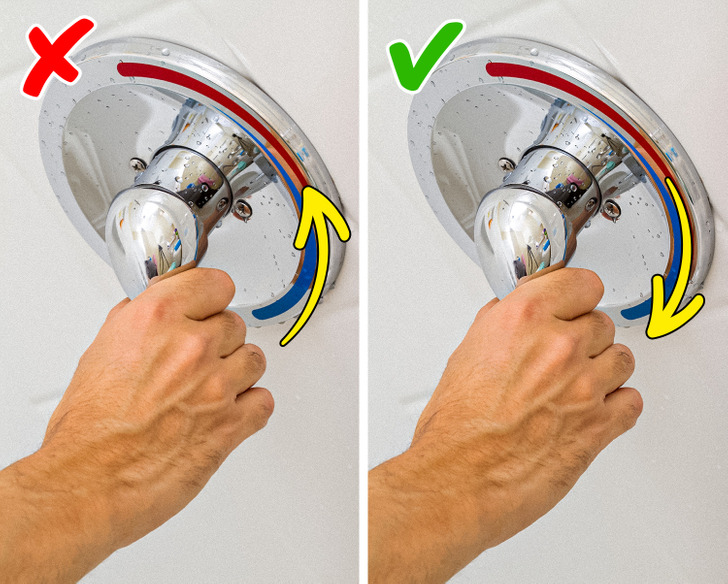 There's nothing like a hot, relaxing bath, but if you overheat it, it can seriously damage your hair. Just as blow dryers and hot styling tools can dry out hair, hot water can leave it dull and lifeless.
Washing your hair with hot water will also damage the natural protective lipid layer of the scalp, causing itchiness and redness.
You're Not Brushing Your Hair Before A Shower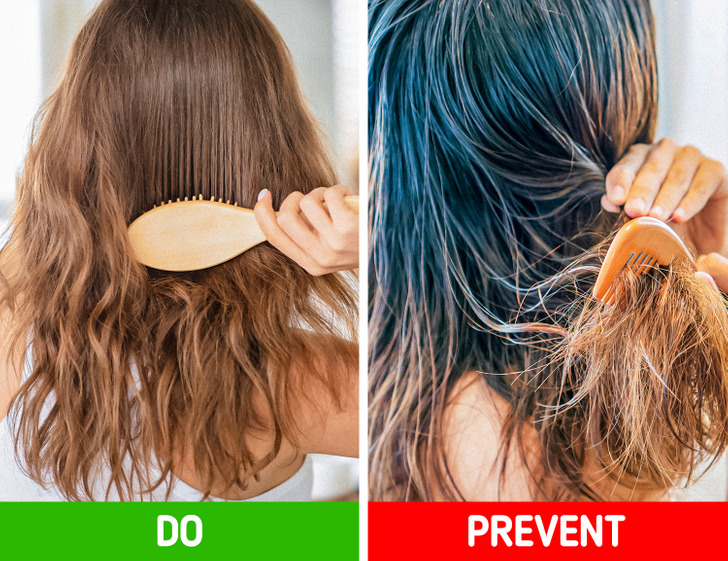 You're probably giving your hair a good comb after you wash it, but doing it before you shower can really help your hair stay tangle-free longer.
After washing and rinsing your hair, gently towel dry it instead of rubbing it, which can lead to more knots and tangles.
You Wash Your Hair Every Time You Take A Shower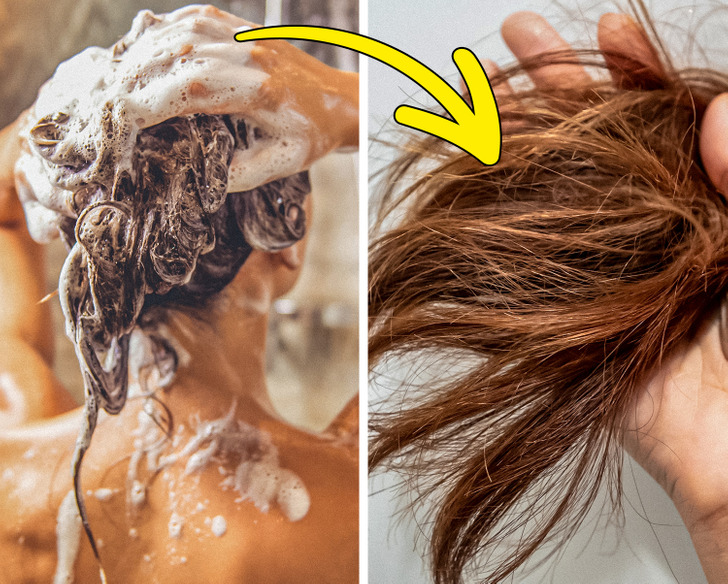 If you want healthy, voluminous hair, less is definitely more when it comes to washing it. There's no doubt that your favorite shampoo is great at removing dirt and product build-up, but when used too often, it can also strip away the natural essential oils your scalp produces to keep your hair shiny and hydrated.
Most people don't need to wash their hair more than every other day, and if you have curly hair, washing it just once a week will be enough to keep it clean.
You Scrub Your Scalp With Your Fingernails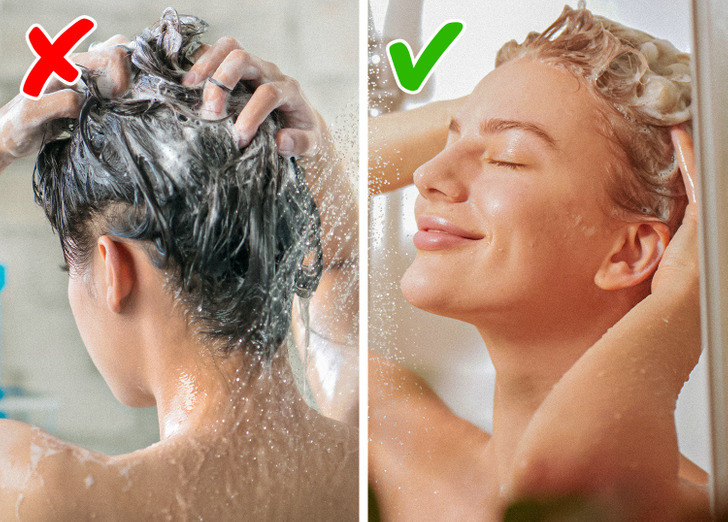 While a good scalp scrub can be refreshing, using your nails actually works the other way around. The skin on the scalp is delicate and vulnerable to abrasive scrubbing, and scratching it with your fingernails can irritate it and even cause inflammation.
It is best to gently massage the scalp with your fingertips for about 3 minutes and avoid sudden movements from side to side to avoid tangles.
You Don't Rinse Well Enough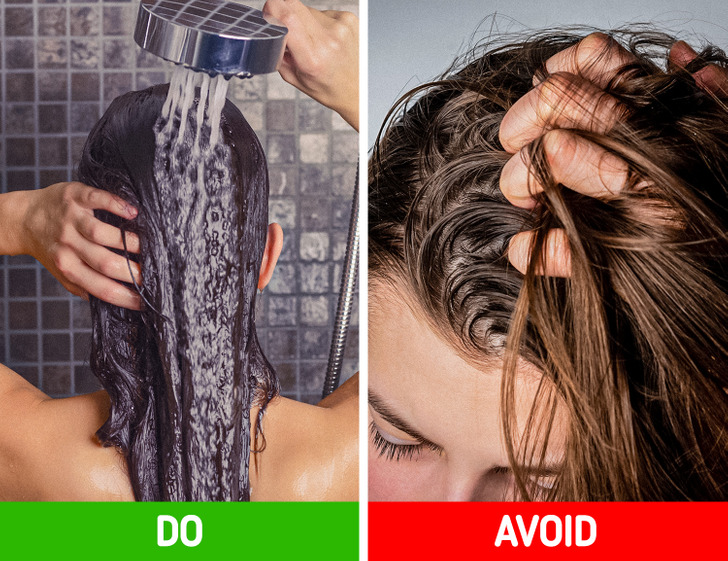 Using gentle showerheads that mimic rainfall certainly feels relaxing, but it's better to opt for a higher water pressure when rinsing your hair. If you accidentally leave some shampoo or conditioner on your hair, it can lead to scalp buildup and clogged pores.
Be sure to spend 1-2 minutes rinsing your hair and turning down the water temperature, as cold water doesn't dry out your hair and helps keep it shiny and vibrant longer.
Have you ever made any of these mistakes in the shower?
Preview photo credit Romilly Lockyer / The Image Bank / Getty Images, Tiffany Devonish / EyeEm / Getty Images