Believe it or not, but the oldest and continuously inhabited city in the world has been around for 11,000 years from today. The city, Damascus, is the Syrian capital and surprisingly little has changed behind the ancient walls.
However, few cities keep the same faces for such a long period, often changing and evolving. Sometimes the development of the city makes it even more beautiful, but as is often the case, the attractive greenery and historic houses must pave the way for skyscrapers in the ever-changing city skyline.
The world has grown in the last 100 years and it is hard to imagine how much things have changed during that period. Many of the world's most famous cities and capitals, such as Kuala Lumpur, for example, or Hong Kong, bear little resemblance to their earlier versions, and cities such as Dubai did not even exist relatively recently.
Take a look at these before and after images of beautiful cities to see what we mean
10. Dubai in 1964 and now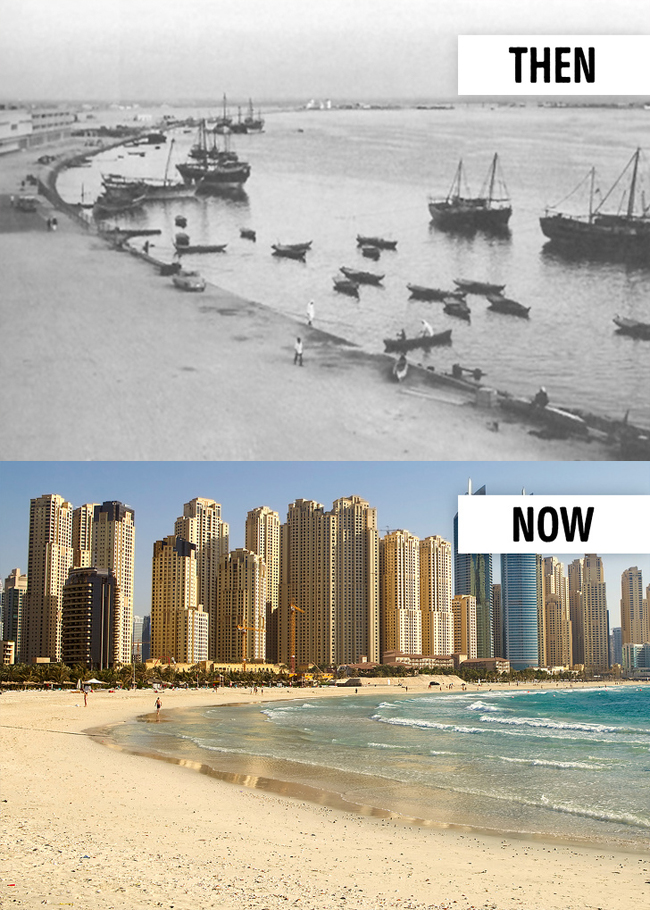 9. Avenida Nueve de Julio in Buenos Aires in 1937 and now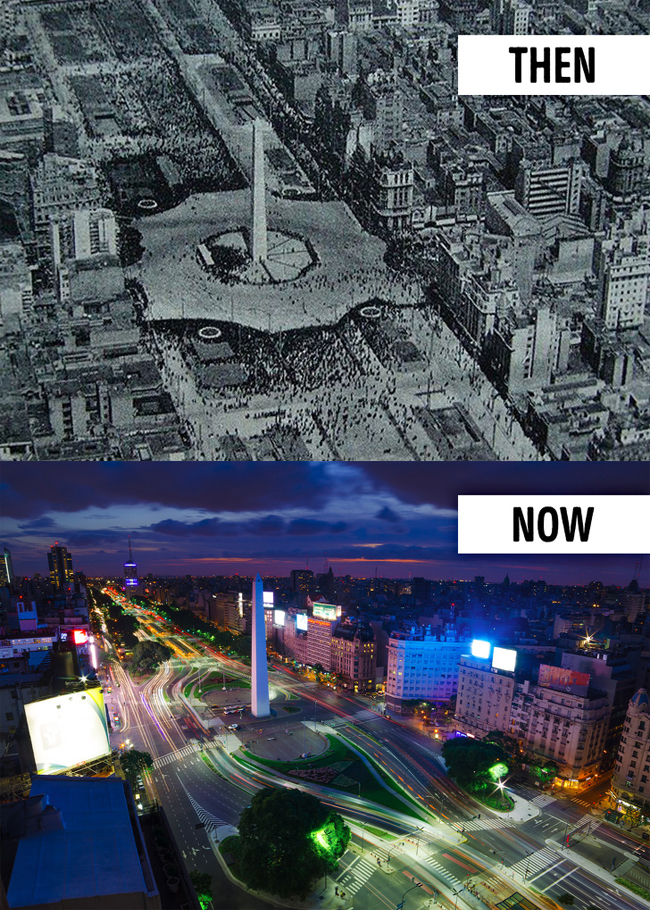 8. The Moscow River in the 19th century and now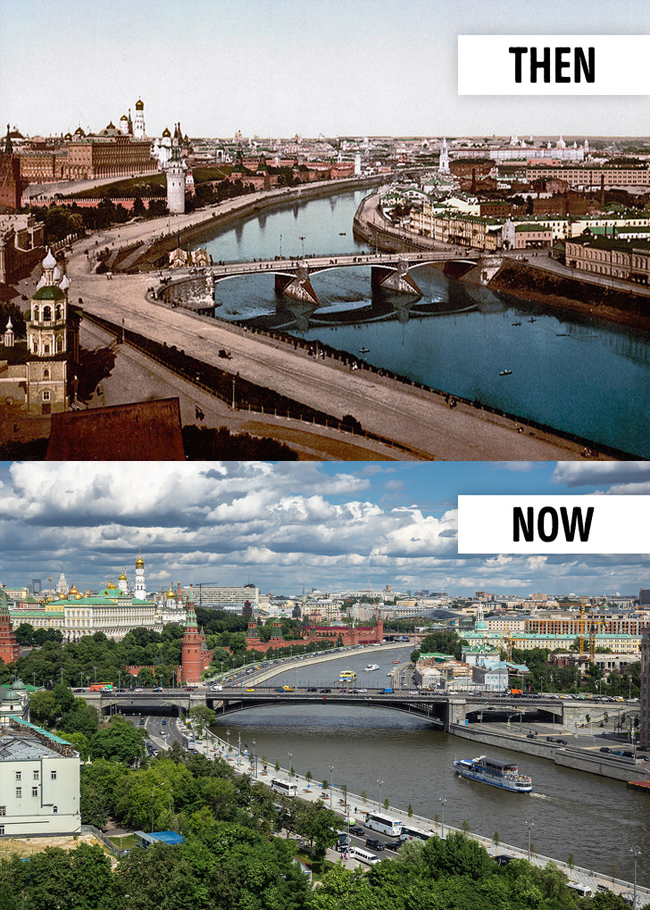 7. Hyderabad in India in the 1880s and now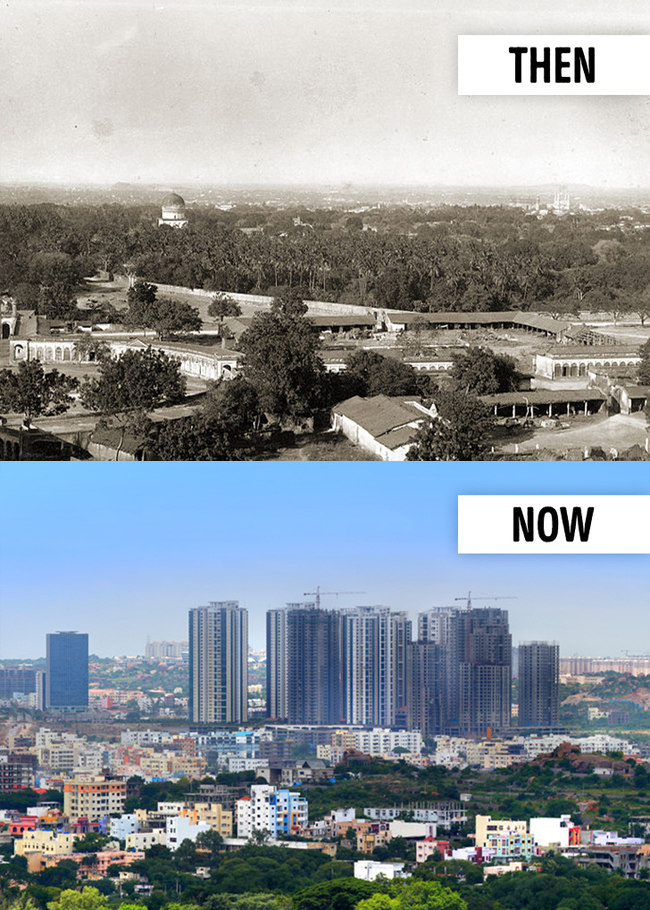 6. Chicago in 1838 and now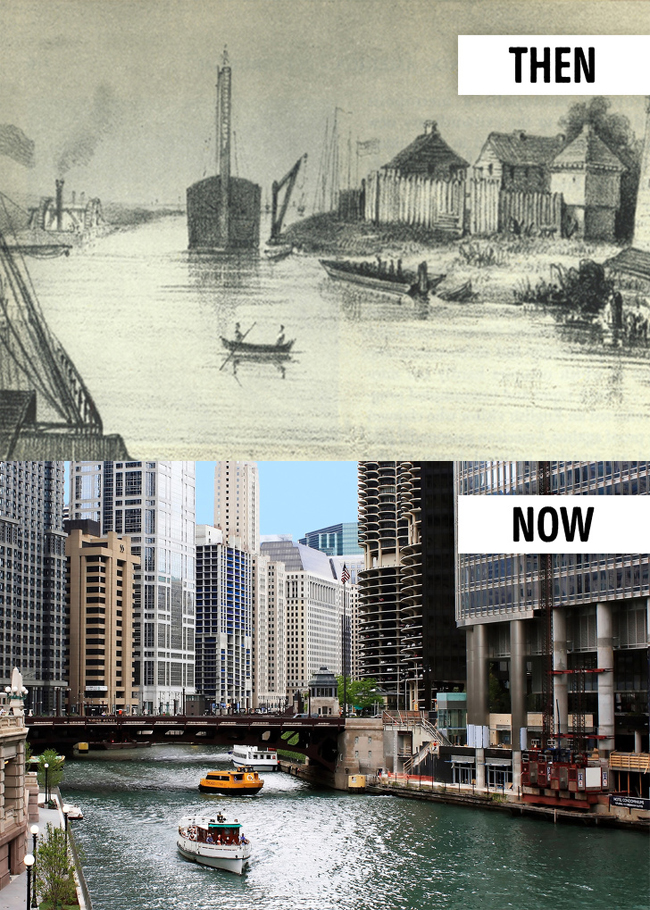 5. The Sultan Abdul Samad Building in Kuala Lumpur in the 1900s and now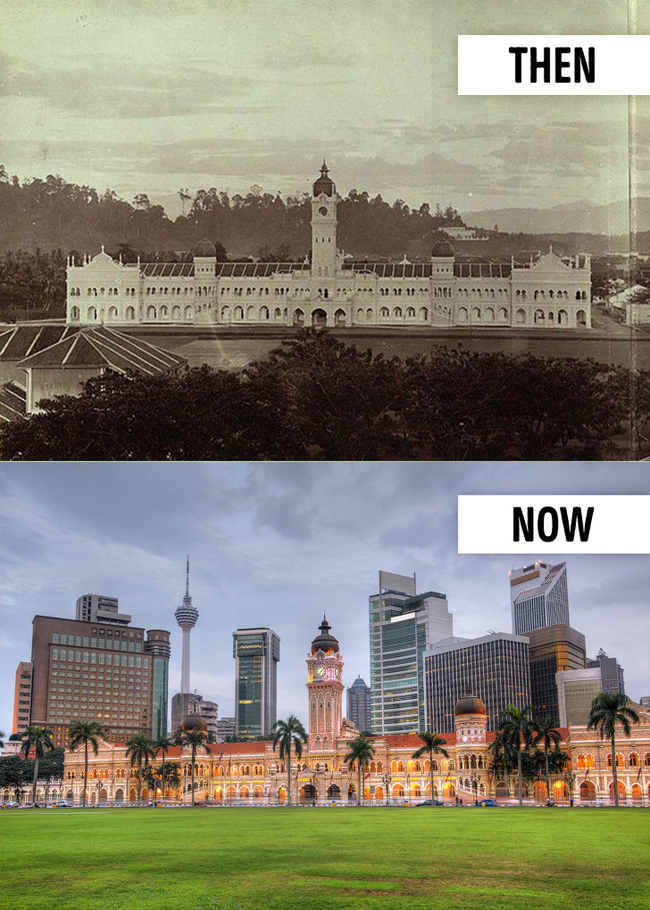 4. The view from Galata Tower in Istanbul in the 1870s and now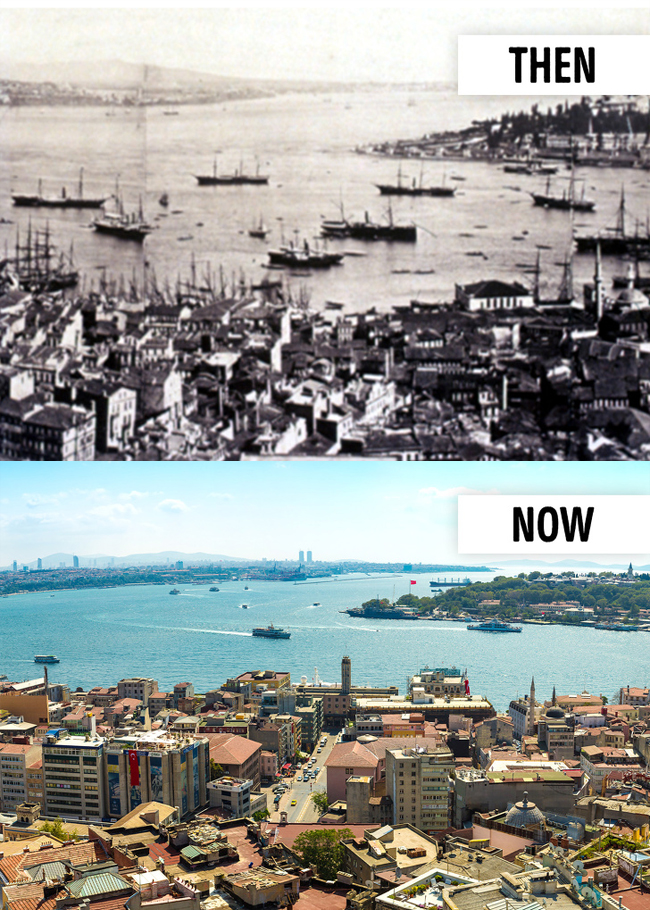 3. Downtown Los Angeles in 1994 and now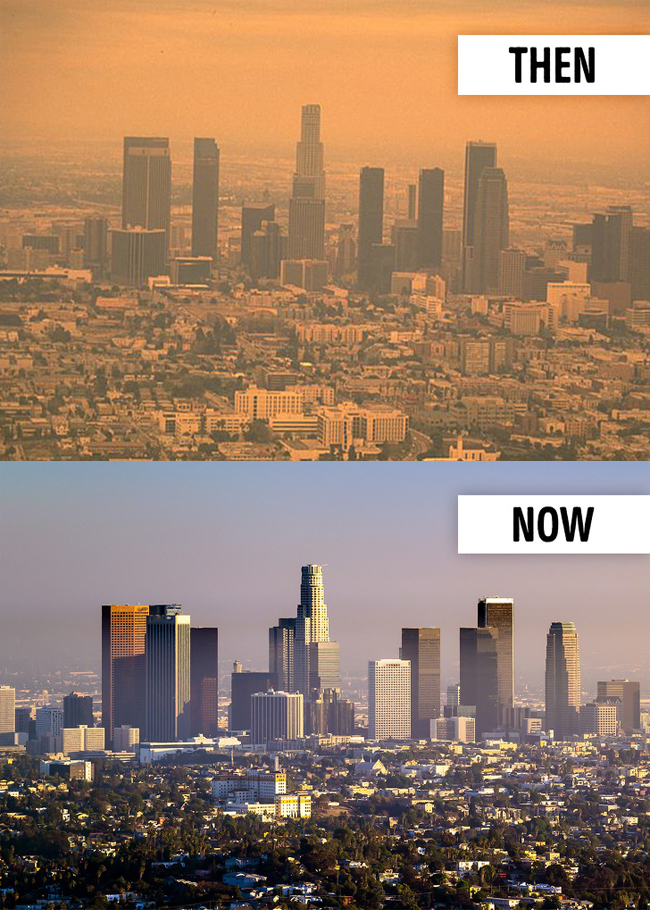 2. Neftchilar Avenue in Baku in the 1920s and now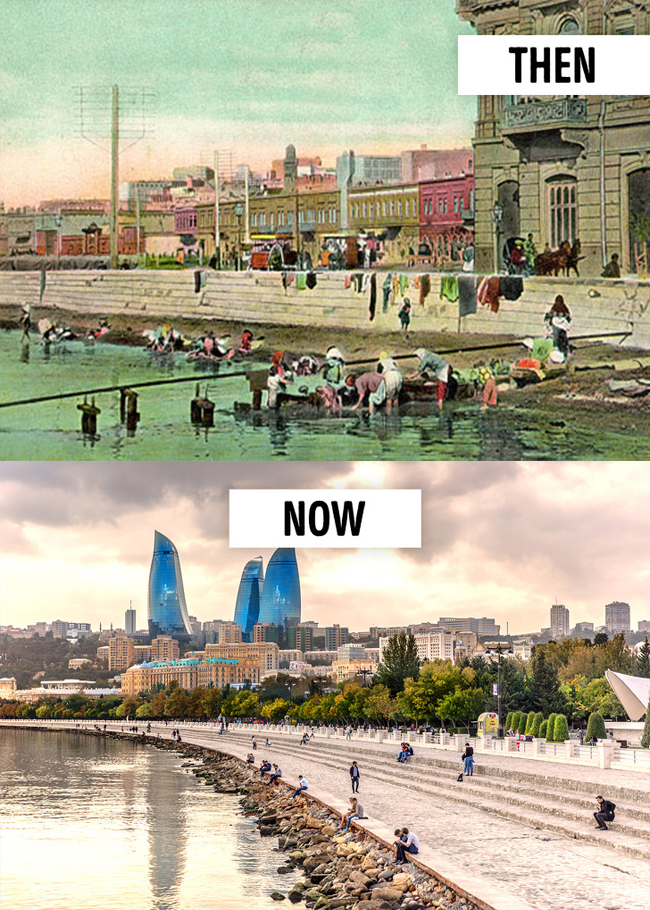 1. Suzhou Creek in Shanghai around 1920 and now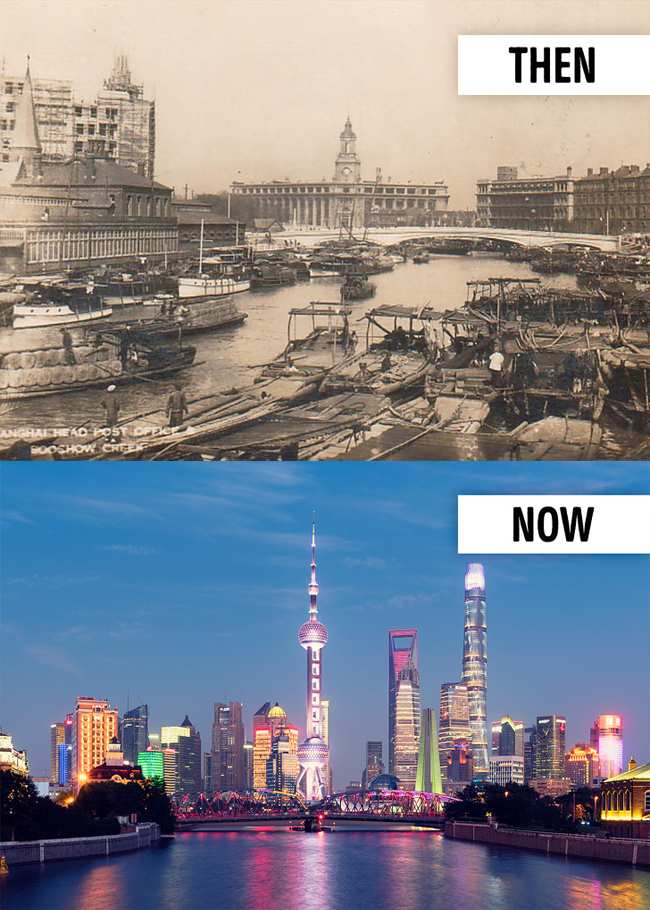 What city do you think changed the most? Please write your opinion below and share this article with your friends!
Preview photo credit George Schlegel / Wikimedia Commons, depositphotos.com