Well-shaped glutes can bring a lot of confidence. But walking or running may not seem like enough to make them even curvier. By adding some simple exercises, which we can even do at home, we can accelerate the process of obtaining the body of a goddess.
We have tried more exercises that can help you develop your body and make your glutes even more attractive.
Hip Thrust With A Chair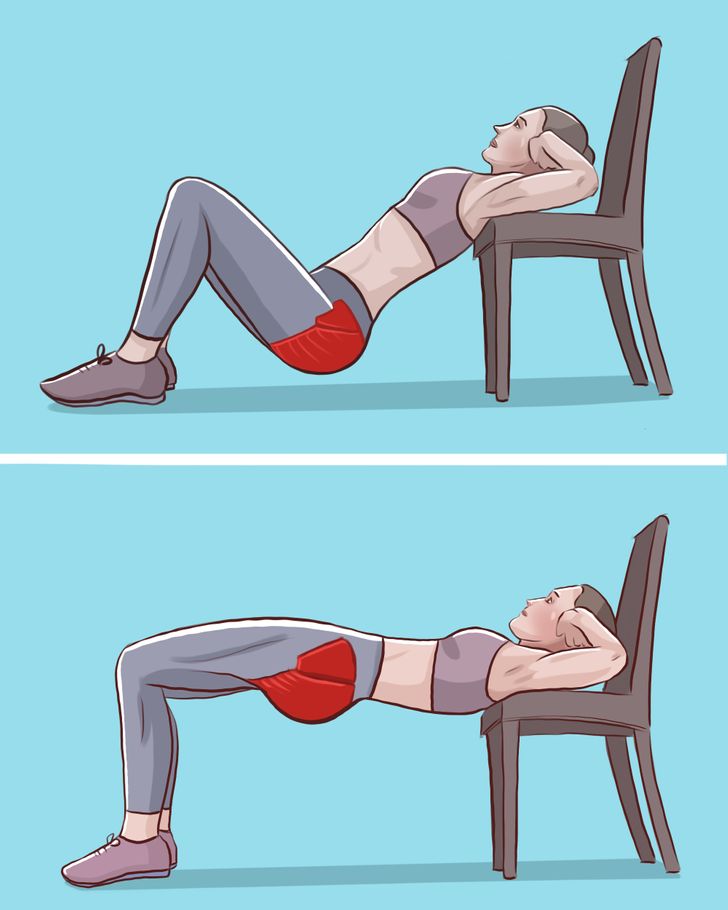 Take a chair.
Sit on the floor with your feet flat on the floor and hip-width apart. Your back should face the chair.
Put your hands behind your head. Your back should touch the chair at the bra line. This is the initial position.
Raise your hips in the air and lower your upper torso against the seat of the chair.
Now slowly lower your hips back.
Do 3 sets of 12 reps.
Single-leg Sit Squat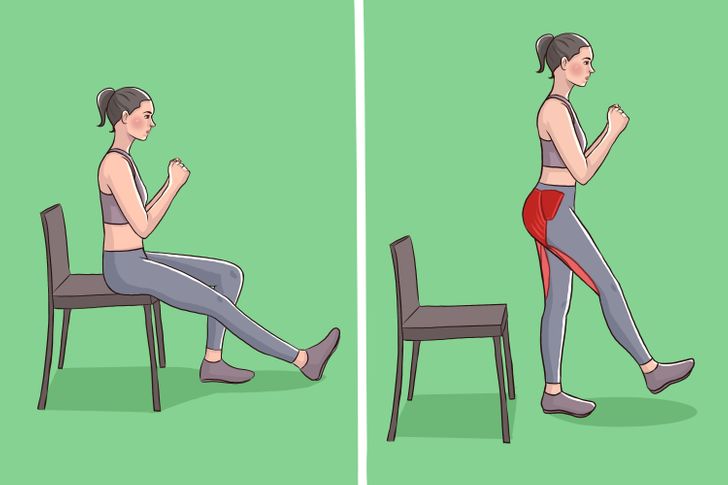 Sit in the seat of the chair and extend your right leg in front of you.
Your hands should be closed or extended in front of you. Begin to get up, moving on your left heel. Don't put your right foot down.
Take a break at the top.
Now push your hips back and sit down.
Do 3 sets of 12 reps.
Floor Squats With A Dumbbell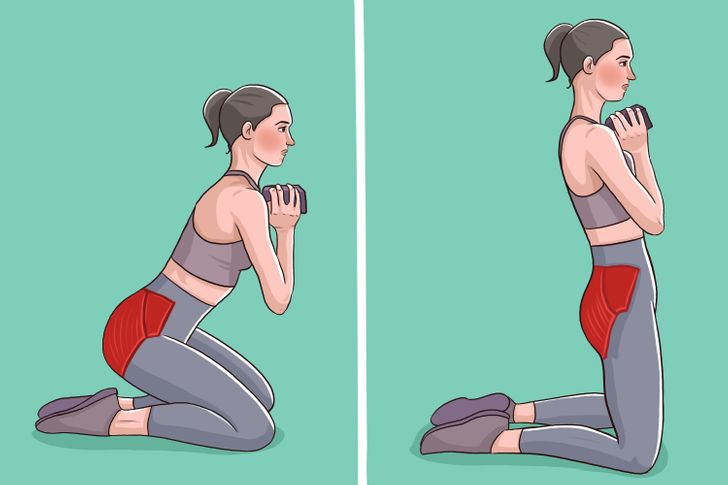 Kneel with your feet together.
Take a dumbbell and hold it in front of your chest. For the first time, start with 2 kg, you can gradually increase the weight when you feel strong enough. This is your starting position.
Begin to squat with your butt back. Your butt should touch your heels a bit.
Go back to the starting position.
Do 3 sets of 12 reps.
Single-leg Reach And Tap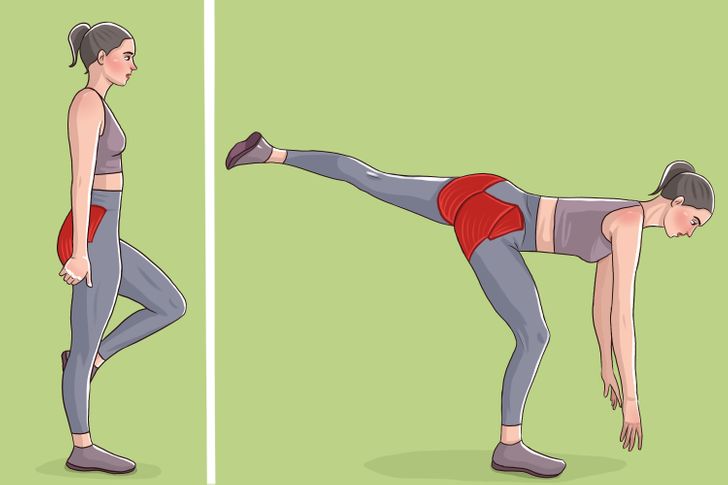 Stand with your right side near the back of the chair. Support the top of the chair with one hand. The balance on your right foot and slightly bend your right knee. Your shoulders should go back and down.
Raise your left leg behind you. Bring your left hand towards your right foot.
Press right heel to return. The balance on your right foot.
Do 3 sets of 12 reps for each leg.
Reverse Hyperextension With A Chair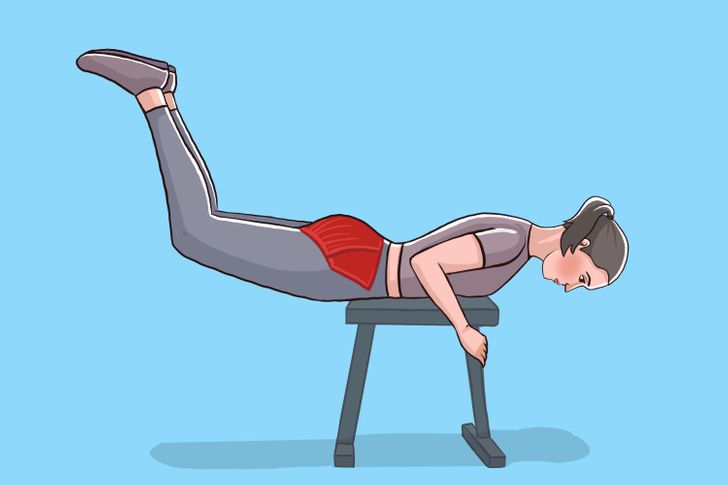 Lie down on a chair or table. You should feel that your body is fully supported by the support. Your legs should hang down. Now hold the edge of the chair with your hands.
Inhale and lift your legs as high as possible. The edges of the chair shouldn't hurt you. Stay in this position for a few seconds.
Then exhale and return to the starting position.
Do 3 sets of 10-15 reps.
Would you rather exercise at home or at the gym? How often do you need to exercise to stay in shape?