To help your skin become flawless and beautiful, Craft Side put together a list of 20 beauty habits that show that taking care of your skin is much easier and more fun than you thought.
1. Exfoliate your entire body regularly. Use a sugar scrub, an exfoliating glove or a spike when you are in the shower. Rub on the skin with a circular motion to remove dead cells.
2. Hydrate your skin every day with a lotion or moisturizer.
3. Every 15 days, wear a jelly mask to remove blackheads. Mix a tablespoon of unflavored gelatin with two tablespoons of milk, cook in the microwave for 10 seconds, apply on the face and let dry; then carefully remove it and enjoy the result.
4. Wash your face with a cleanser or warm water before bedtime to remove contamination, oil, and bacteria from the pores of the skin.
5. Be sure to use your sunscreen. Ultraviolet radiation is the leading cause of early wrinkles, age spots, and even skin cancer.
6. Drink lots of water. It helps your skin to function at an optimal level. When you are dehydrated, decrease the elasticity and purity of your skin.
7. Apply a small amount of pure aloe vera gel under the eyes and around the mouth two or three times a week before bedtime. This natural recipe helps prevent wrinkles and fine lines.
8. Get rid of stress. Anxiety has a detrimental effect on all organs, including the skin. Less stress and your skin will thank you.
9. Clean properly. Makeup removal at night is an absolute necessity! If you skip this step, your pores will clog quickly and your skin will become dull and irritated.
10. At least once a month, prepare a beauty detoxification smoothie. Mix the beet with orange juice, carrot, apple, half cucumber, and a little celery. This shake will help hydrate the skin and eliminate toxins.
11. Exercise. A good workout increases your metabolism and stimulates the skin renewal process.
12. Every 15 days, gently exfoliate the skin of your face with an exfoliating cream or a mixture of natural yogurt and fine sugar crystals. Rub it gently on the skin with circular movements. You can also cut a lemon in half, pour a little salt and use it as a delicate revitalizing scrub.
13. Sleep more. When you sleep, your cells regenerate and your skin regains its elasticity and firmness. Take care and rest the rest you deserve.
14. Get a proper facial at home with a natural mask. An oatmeal facial mask is ideal for people with oily skin; An avocado mask soothes and nourishes dry and itchy skin. If you have a combined skin type, honey and papaya facial mask is just what you need.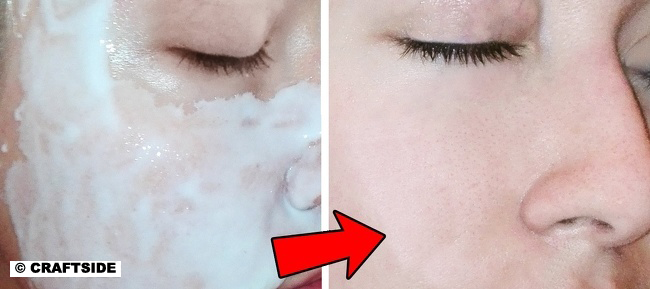 15. Take biotin daily. This vitamin promotes cell regeneration and renewal processes and makes your skin and nails grow faster. Take one capsule every morning and remember that biotin is a water-soluble vitamin; Therefore, you should drink plenty of water throughout the day.
16. Wear a clay (mud) mask if you have an oily T zone (nose, forehead and / or the chin). If you have oily skin, we recommend using this mask regularly.
17. Cucumber is your ally. We've all seen those movies and ads where women lie with cucumber slices over their eyes. Well, this plant really does wonders for your skin. Cucumber juice soothes and rejuvenates and leaves your face fresh and bright.
18. Place wet tea bags over the eyes to reduce dark circles and puffiness. We also recommend using green tea as a facial tonic twice a week: it closes the pores and has an antibacterial and anti-aging effect.
19. Avoid your face when painting your fragrance. Most of our fragrances contain ingredients that can cause collagen below the skin's surface.
20. Use quality makeup. Choose beauty products carefully and remember that your skin absorbs everything it puts on.
We Also Recommend