The female part of our team explored what well-dressed famous women wear to look young, but not teenagers, and we share our findings with you. There are no tips to forget about miniskirts and switch to pencil skirts and refreshing colors. After all, it is up to each of us to decide what to wear.
Handbags And Backpacks: Strict Outlines Instead Of Shapelessness
Formless large backpacks and handbags simplify your image and make you look more like a teenager. If you need to carry a lot of things with you, it is best to choose a capacious handbag with clear outlines, as Miranda Kerr does.
Or try a geometric-shaped backpack without owls or studs, like Kate Bosworth.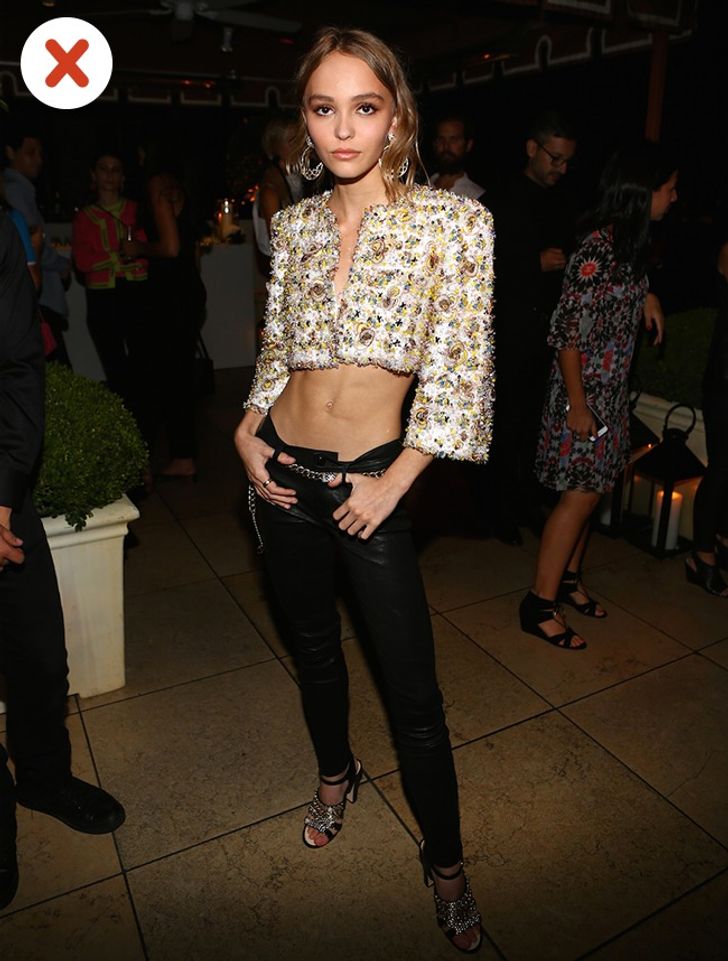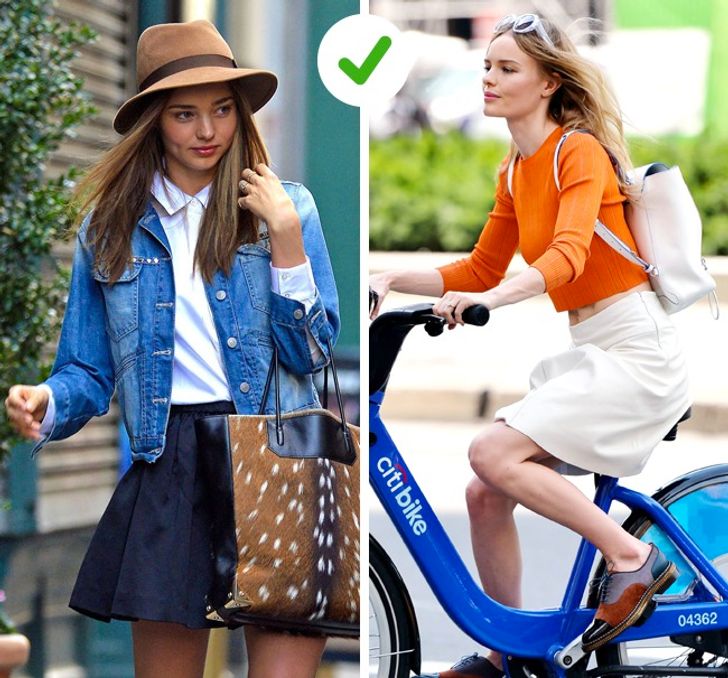 Cropped Tops: With High-waisted Skirts
Yes, cropped tops are stylish. We want to use them. However, most of us had a flat stomach only in our youth.
It is best for "30-something girls" to wear crop tops with high-waisted skirts so that only a narrow line of skin is visible and the navel is covered so that the tummy appears flatter.
By the way, this combination creates the proper proportions of the body: it balances the upper and lower part and makes the legs appear longer.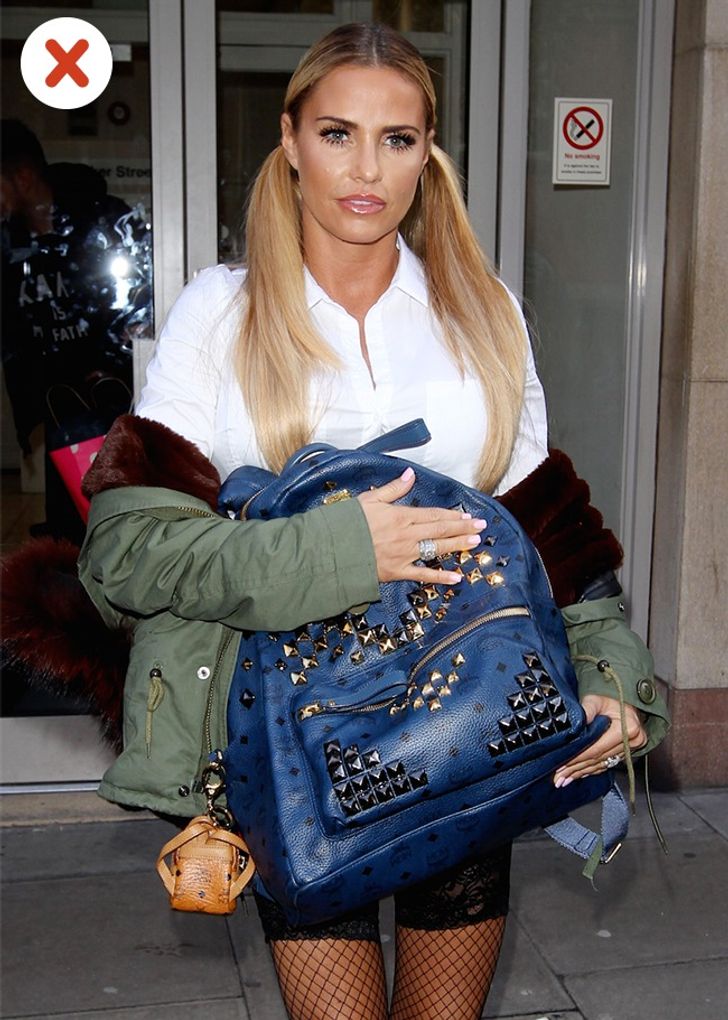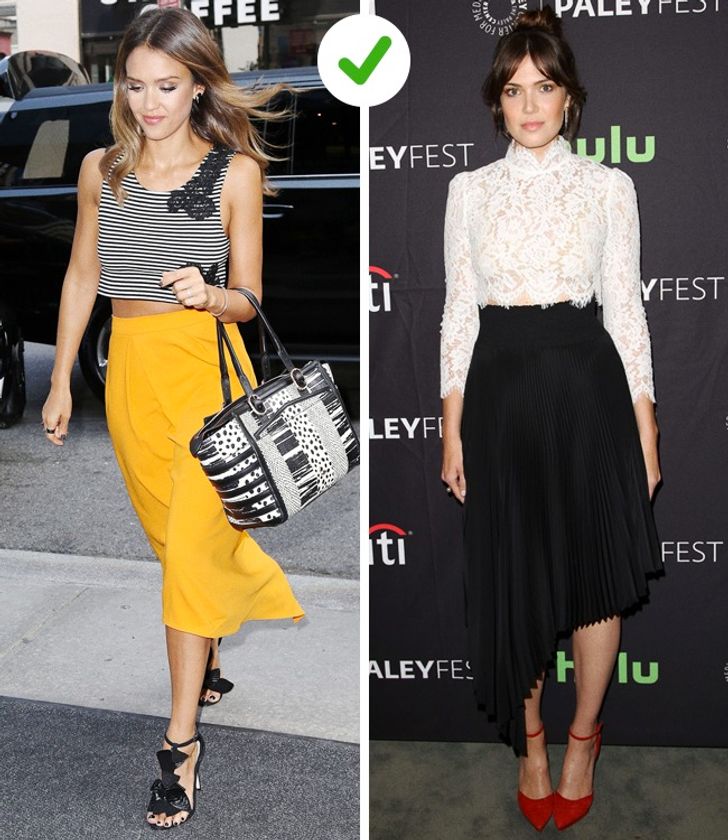 Skinny Jeans: With Massive Boots Or Heels
Skinny jeans tend to add volume to the bottom and hips and present your body in an unfavorable light.
It is better to choose a wider top and not to combine these jeans with sneakers or other minimalist shoes. It is best to wear high heels, ankle boots, heavy boots, or sports shoes.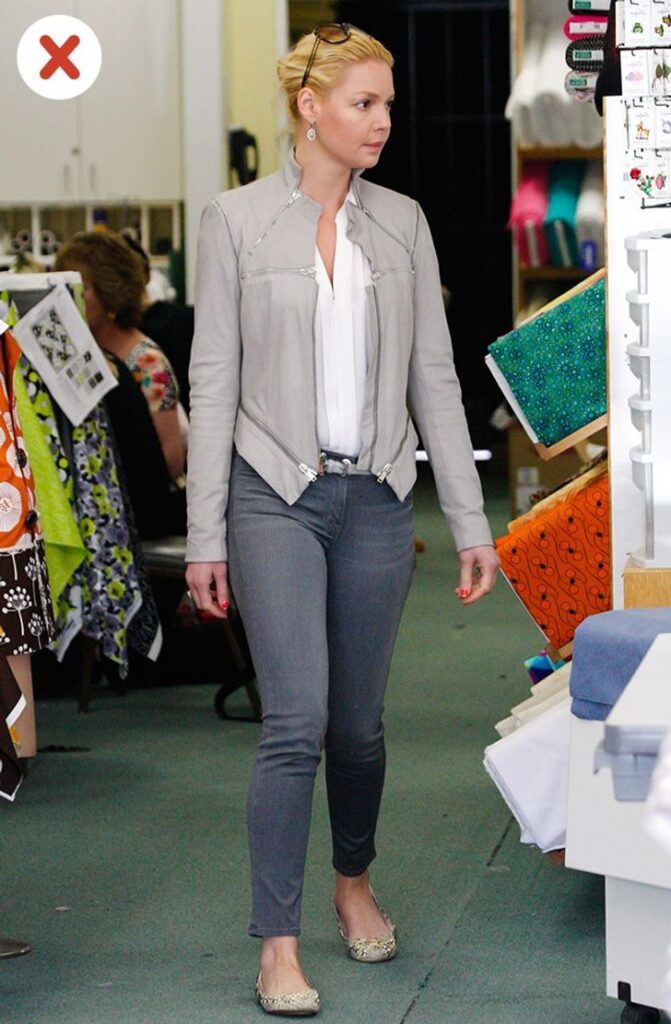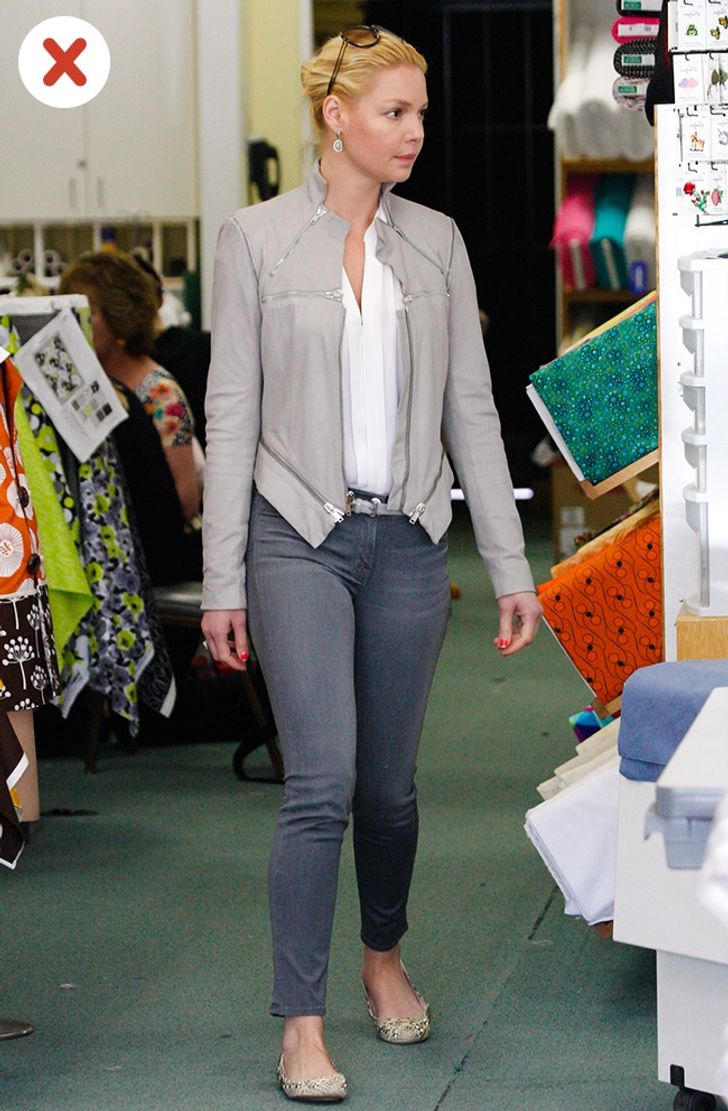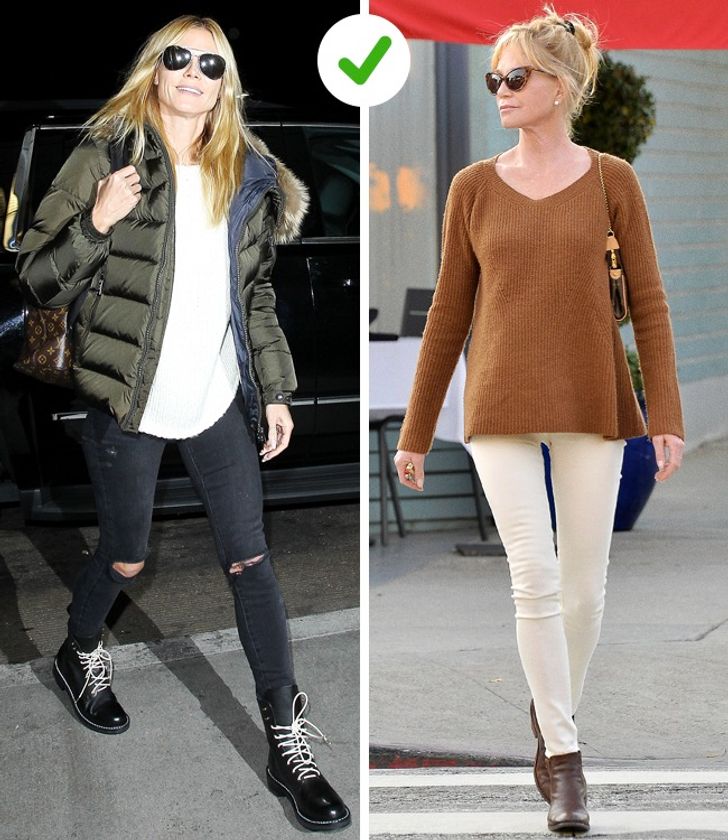 Tight Dresses Vs. Fitted Dresses
Only a young woman can buy a tight dress. It is better to choose a seductive fitted dress rather than a tight one. And if there are voluminous details on the top, for example, the sleeves, it will give you the desired balance between the top and the bottom and make your body look beautiful.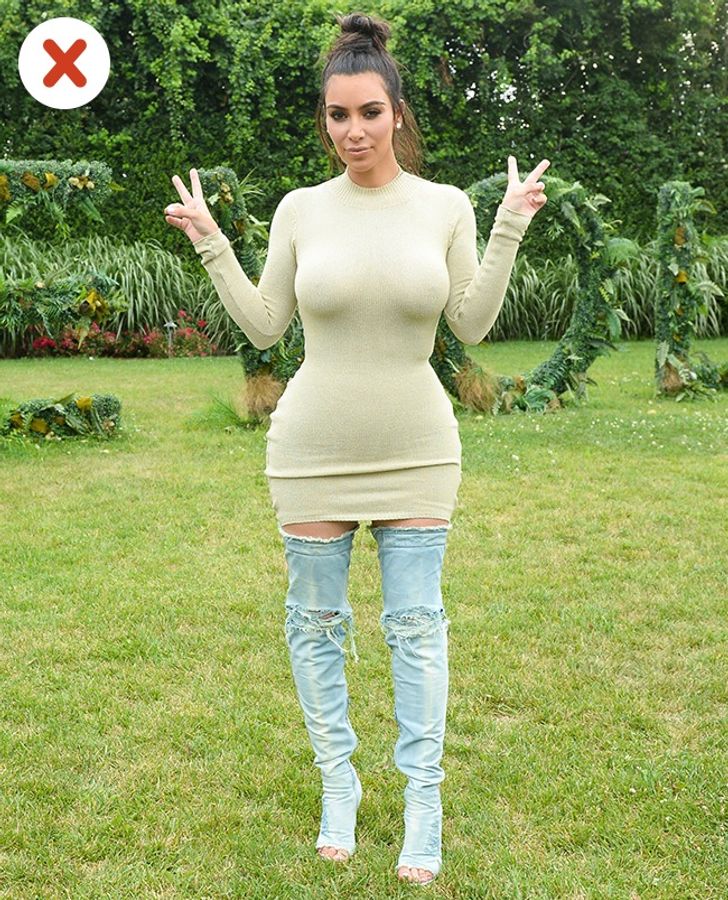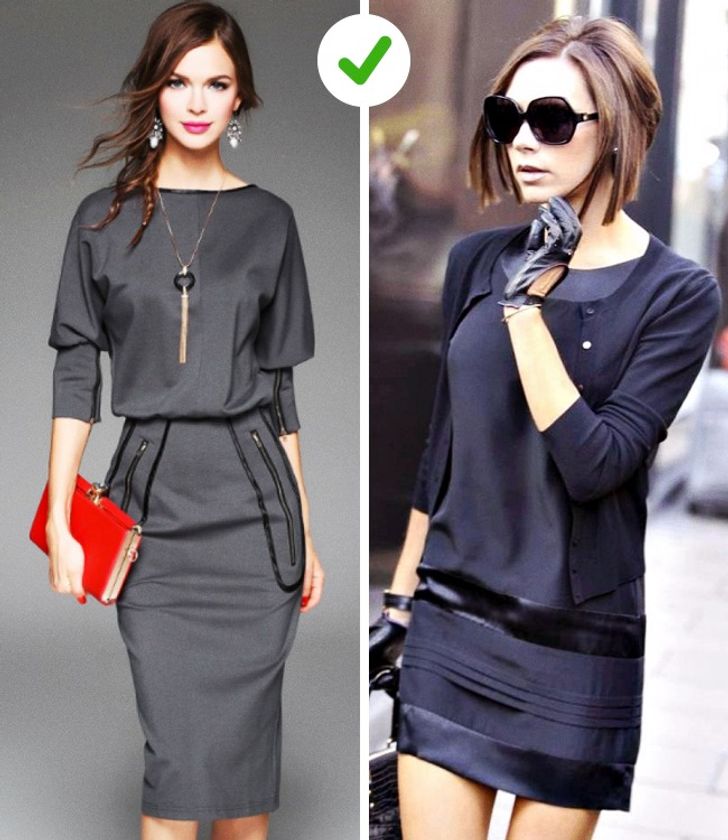 Sports Shoes With A Dress Or A Coat: Simple Tailoring
A light dress with a flower print and sports shoes? Definitely not. It is better to choose a dress of a simple cut. In addition, it is recommended to choose sports style shoes instead of classic sneakers.
If you still decide to wear them, it's best to go for something very neutral like a soft coat with no extra details, as Alexa Chang did (below).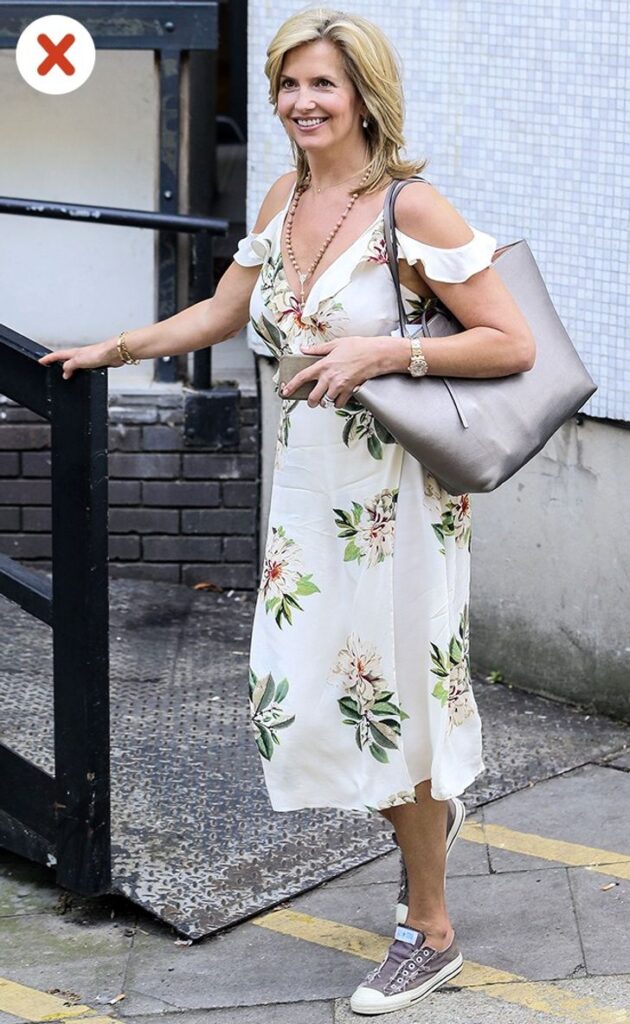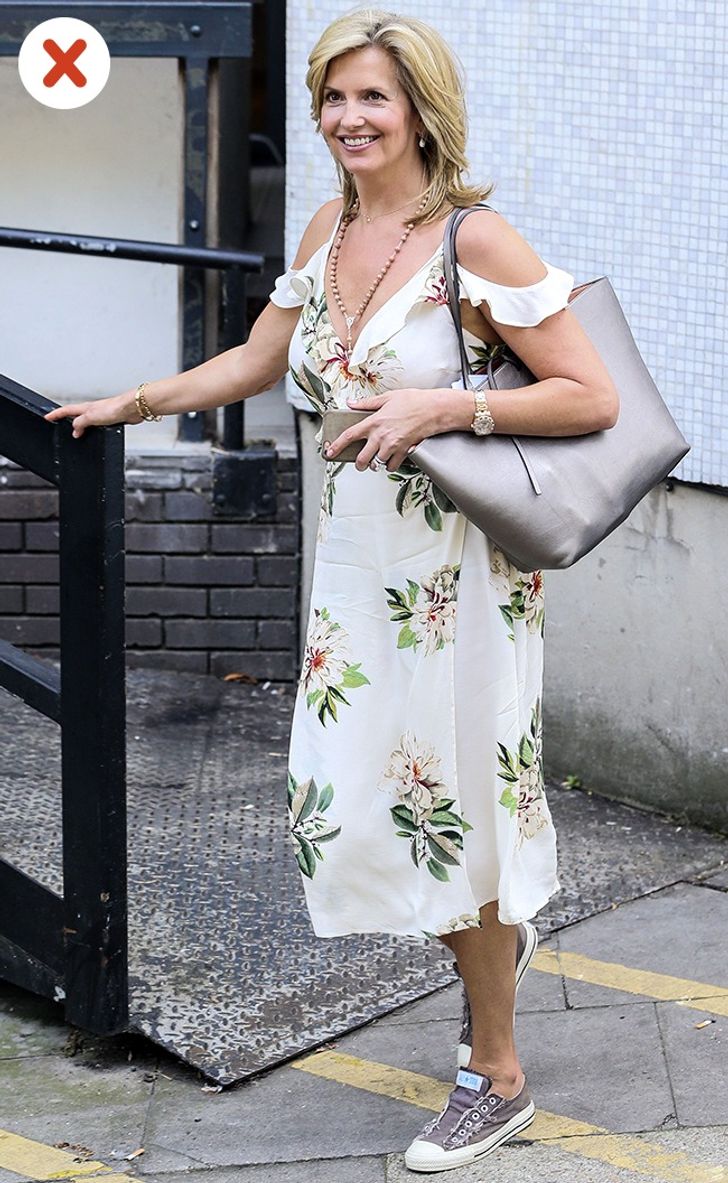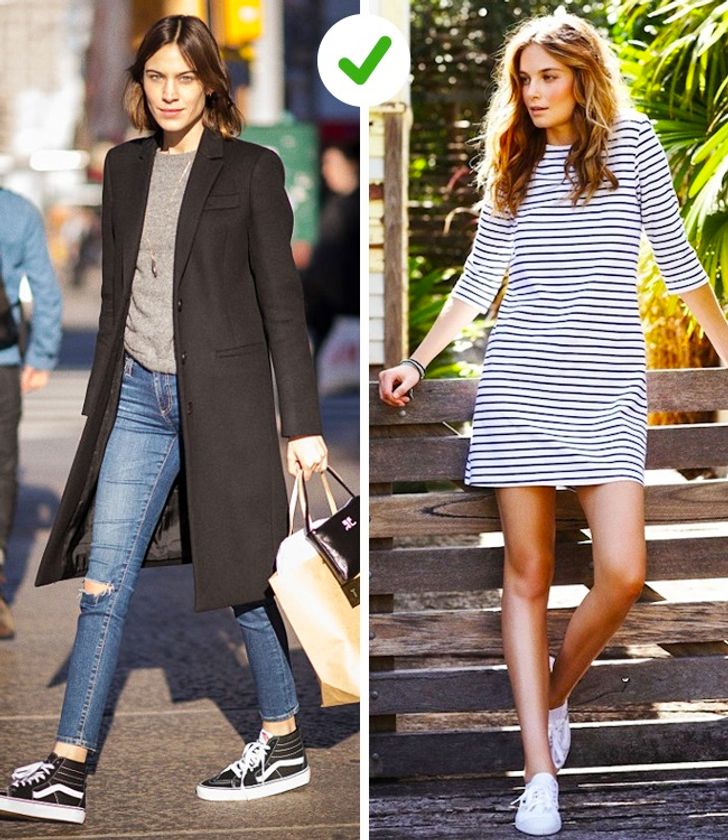 Shorts: Loose Cut, Closed Top, Quality Shoes
Choose loose models in a dense fabric that will hold the shape and won't wrinkle. Shorts made of lace and other fine fabrics, more like underwear, make the bottom appear larger and really suitable for some people.
Of course, the top should be loose and not too open. Another good idea is to wear shorts with quality shoes and bags, like Olivia Palermo (photo below right).